Whether going swimming, to the hot-tub or simply wanting a mobile Bluetooth speaker good units are becoming more popular and widely available.

In the past we have reviewed smaller Bluetooth speakers such as the 1Byone unit.

And while many of the small units do impress the Mpow Armor Plus Bluetooth 4.0 Portable Ipx5 has added features that take it beyond being a standard Bluetooth speaker.

For example it can also be used as a charging device for other portable electronics via a USB cable.

Lets break down the features.

Build Quality
The unit is very solid and does not feel as it would break easily.

It is heavier than one would think for the size of such a speaker (2.8 pounds) but it is obvious it was quality built.

A stereo jack line-in is also built into the unit for devices that dont have Bluetooth.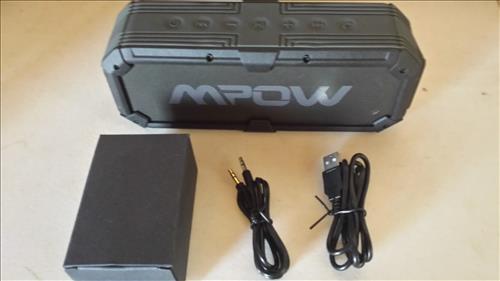 The package includes a power cable, stereo jacks, and caring bag.


5200mah Power Bank
The battery is 5200 milli-amp which can charge other electronics in a emergency via USB.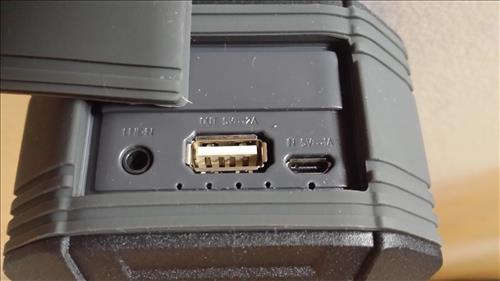 It has a 22 hours of stand-alone play time.

There are 5200mah power bricks are sold that are only built to charge on the go for added power if needed.

This is a nice feature especially if you are away from a power source for any length of time and need and extra boost for a cell phone or other device.

It also helps with keeping a cell phone charged while streaming music.

Smartphone batteries can drain rapidly when steaming music. The added benefit of added power when needed is a great feature.


Hands-free Calling
We have all had it happen while streaming music from a smartphone to a Bluetooth speaker or stereo, where a call comes in and we have to scramble to shut the music app off and answer the call.

The Mpow Ipx5 has a quick connect button that automatically quickly shuts down the music and answers phone calls.

This is also a handy feature when driving as the phone call is carried on through the Mpow and heard over the speakers.


Enhanced Bass
It has two 8W drivers to give high definition audio which can definitely heard.

When turned up all the way the music is too loud to talk over but still plays nicely.

Example Sound




Summary
If you are looking for a nice portable Bluetooth speaker with a nice sound and many added features the Mpow Ipx5 is tough to beat.

From being water proof to hands free calling it is a well built nice speaker that wont disappoint.

As always be sure to read the reviews on Amazon or elsewhere to be sure it is a good fit for you.