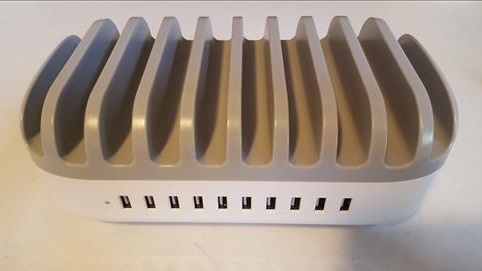 This unit was sent to me to review with my honest opinion and results below.

The NTONPOWER NUK-10P is a 10 Port USB charging station with many added features.

One of its top features is the ability to dissipate heat very well through the bottom with a built-in fan.

Specifications
Material: Aluminum Alloy + ABS
Heat Dissipation: Cooling Fan and Ventilation Holes
Total Output: 120W
Each Port Output: 5 Volt 2.4 Amp max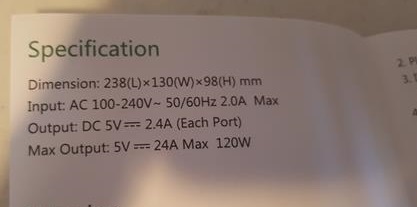 The package comes with the unit, power cord, and manual.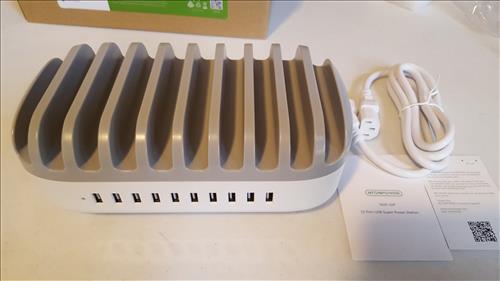 The back has the power plug and power button.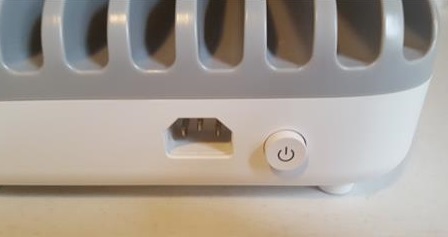 The top has 10 slots to hold smartphones or tablets while charging.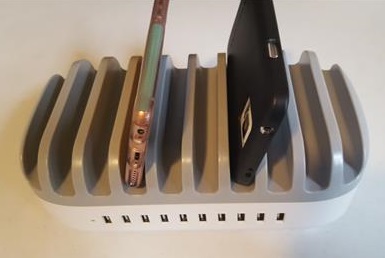 Plugging in an inline Amp meter to a Galaxy S6 it showed it supplying 5 volts at .75 Amps.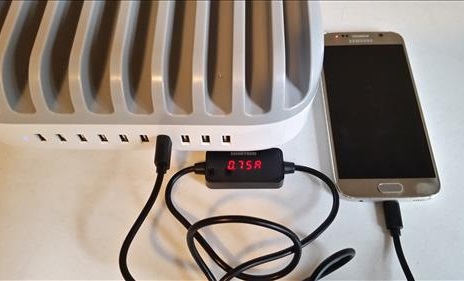 This is good for the average wall charger and what to expect from the unit.

It does not have any Quick Charging ports and can send out a max of 2.4 Amps per a USB port.

The NTONPOWER NUK-10P is a good charging station for multiple devices at home or in a small office.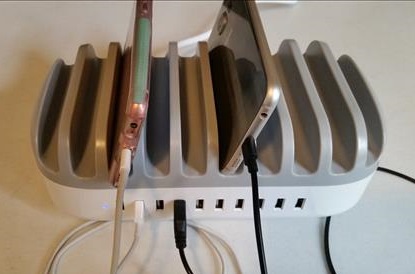 The slots on the top help keep things organized and easy to quickly plug in a phone or multiple devices for a charge.

The one downside is no quick charging ports with it able to charge devices the same as a standard wall charger.

I am still testing the unit so far with good results and will update if anything changes

As always be sure to read the reviews on Amazon or elsewhere to be sure a unit is the right fit for you.

*This post contains affiliate links which at no cost to you allows us earn a commission on product purchases.

Read More Reviews Here on Amazon
NTONPOWER Charging Station Dock and Organizer for Multiple Devices Mini Bus Design with 10 USB 2.4A Each Port 120W with Heat Dissipation Fan for Smartphone Shopping Mall Class Teaching and More