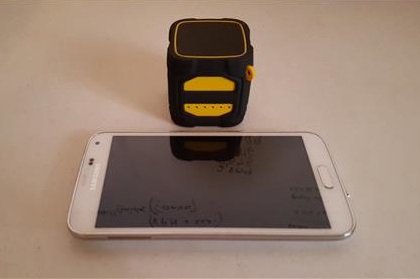 Portable Bluetooth speakers have become smaller-and-smaller with the mini versions and now the ultra compact units.
The Omaker W4N is a ultra compact Bluetooth speaker making it extremely portable.
The dimensions are 4.7 x 3.5 x 2.6 inches making it one of the smallest Bluetooth speakers available.


Its small size makes it very easy to carry about while on-the-go.
The box comes with a carry bag, instructions, power cable, and the unit itself.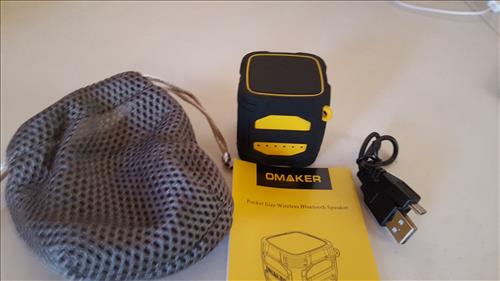 It is made of hard ABS plastic surrounded by rubber.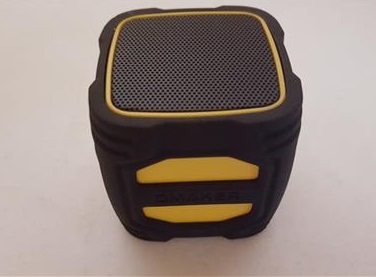 This makes it rated to withstand drops from 3 meters or 10 feet.
The battery is a 1050mAh rechargeable with 12 hours of play time.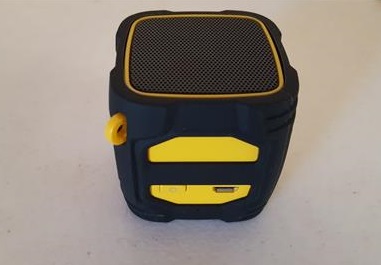 The charger port is next to the power button.
There is no Skip, Pause, or Play buttons with all controls done from a smartphone or Bluetooth device.
Paring is easy to do by going into Bluetooth settings and clicking Pair. It shows up as OMA2130.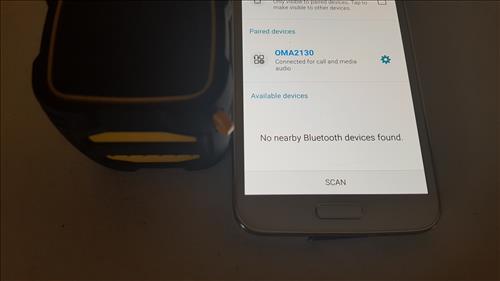 The sound is amazing for such a small unit with a 3 watt output. I made a video with a sound sample below.
Quick Overview and Sound Sample Omaker W4N

Read More Reviews Here on Amazon
Omaker W4N Portable Bluetooth 4.0 Speaker with 12 Hour Playtime,W4 New Generation Mini Portable Wireless Bluetooth Speakers for Office, Home and Trips



Summary
The Omaker W4N Ultra Compact Portable Bluetooth speaker is a nice very small low cost unit.
It is perfect for those who would like to have music on-the-go with the least amount of storage space.
There are units that have a better sound but they are much bigger and also have a higher cost.
For such a small unit it really puts out a powerful sound with good bass.
I am still testing it out but will update if any changes occur.
As always be sure to read the reviews on Amazon or elsewhere to be sure it is a good fit for you.