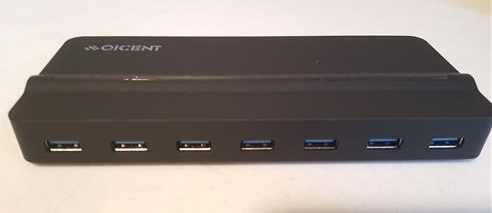 This unit was sent to me to review with my honest opinion and results below.

The QICENT USB 3.0 HUB is built for high data transfers speeds, and can also be used to charge small devices.

It is a great all around USB Hub that is great for multiple devices and can charge well also.



Specifications
USB 3.0
7 USB Ports
LED indicators
Support Windows 10 / 8 / 7 / Vista / XP, Mac OS X 10.6 to 10.9, Linux 2.6.14 or above.

The box comes with the USB 3.0 HUB, power supply, USB cord, and instructions.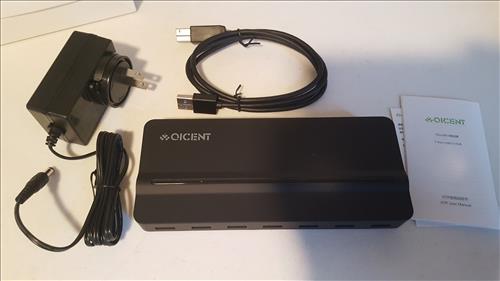 The USB Cable should be plugged into a USB 3.0 port which are usually indicated with blue.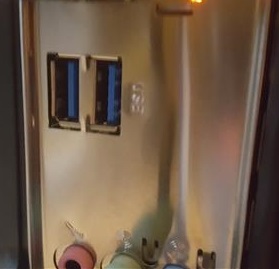 It can also be plugged into a USB 2.0 slot but the data speed rate will slow to USB 2.0 transfer rates.

I set it up on top of my PC for extra USB 3.0 slots and charging ports.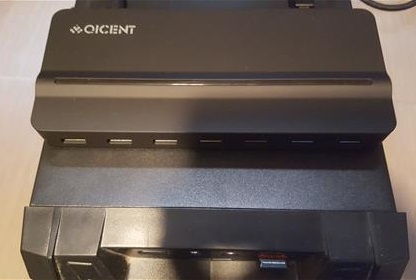 Of course it could be located anywhere from a night stand to the top of a desk.

USB 3.0 has a data rate transfer speed of 5Gbps (640MBps), ten times faster than the USB 2.0 maximum.

This is good for anyone who has a lot of data that needs to be transferred quickly.

Pictures or videos from smartphones or any data can quickly and easily be copied to a PC or MAC.


Summary
The QICENT 7 Port USB 3.0 HUB is a nice unit that can add USB ports to a PC or MAC, transfer data quickly, and even charge devices when needed.

It is a good all around unit that is a good fit in a variety of scenarios.

I am still testing the unit so far with good results and will update if anything changes.

As always be sure to read the review on Amazon or elsewhere to be sure a unit is the right fit for you.