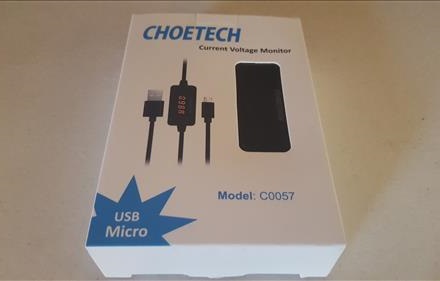 This unit was sent to me to review with my honest opinion and results below.

The CHOETECH CHOE-C0056 is a USB charger that can monitor Amps and Voltage a device is using.

There are many situation this can come in handy when knowing the voltage and current a USB device is using is needed.

This is useful for me to show how well a smartphone or tablet charger is working, including solar panel phone chargers.

Specifications
Input: 3.6 – 20 Volts DC (30 volts max)
Measuring Range: 0.1 – 3.0 Amps (7 Amp Max)
Tolerance 2% (5% Max)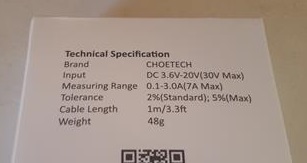 It comes with Instructions and the unit.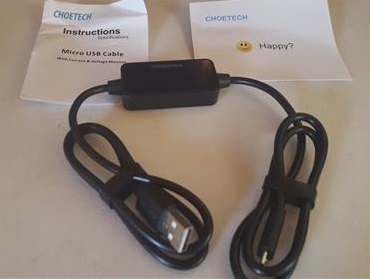 The unit is simple enough with a standard USB connection on one end and a Micro-USB on the other end.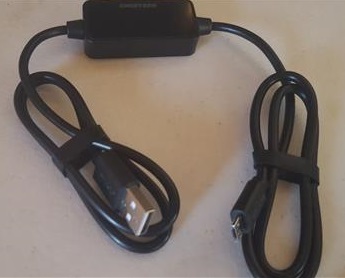 To test it I plugged it into a Galaxy S6 smartphone which showed the charging Amps at 0.25 A.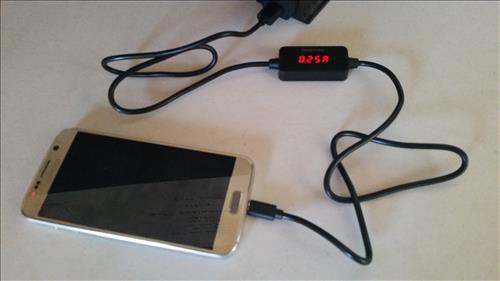 The display is clear and easy to read.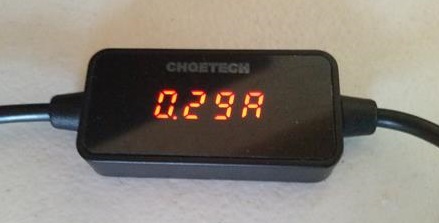 It can be used with Quick Charging 2.0 and 3.0 technology and even be used as a data transfer cable with a 480Mbps transfer speed.

*This post contains affiliate links which at no cost to you allows us earn a commission on product purchases.

Read More Reviews Here on Amazon
CHOETECH Micro USB Cable with Current Voltage Monitor (3.3ft/1m), USB Type A to Micro USB Sync & Charge Cable with LCD Current and Voltage Display for Samsung, LG, HTC, Android Smartphones And More


Summary
I am still testing the CHOETECH Micro USB cable current and voltage monitor so far with good results.

It is no doubt a niche related item that is built to solve a problem that may not seem obvious.

I plan to use it to test the many different smartphone and tablet charges, mainly the solar units to see how well they work.

It would also work well in a camping setup for those wanting to see how much of a drain devices are using, getting rid of the electronics that use a lot of Amps and voltage.

As always be sure to read the reviews on Amazon or elsewhere to be sure a unit is a good fit for you.