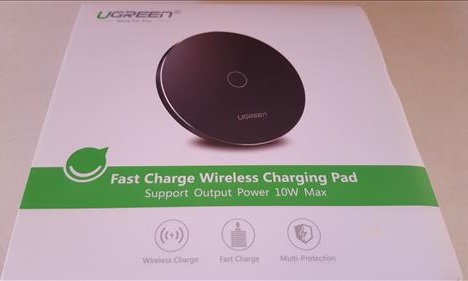 This unit was sent to me to review with my honest opinion and results below.

Wireless QI smartphone charging was a fun when introduced but has quickly become a very functional feature.

The new QI fast wireless chargers can refill a battery 1.4 times faster than the old versions.

Only phones capable of fast charging can use the quick charging feature or it will default to a slower speed.

Any QI smartphone can use a quick charger but only fast charging smartphones such as the Galaxy S7, S7 Edge, S6 Edge Plus, Note 5, and so can use the fast charge feature.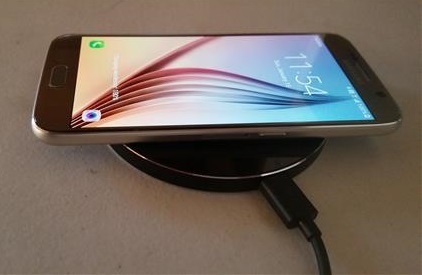 A fast wireless charging pad can be used with any QI smartphone and will default to the fastest speed it can charge at.

The Ugreen is one such pad and will work with any QI enabled smartphone.

Specifications
Input: USB DC 5 Volts 2 Amp, DC 9 Volt 1.6 AMP.
Output: 10 Watt max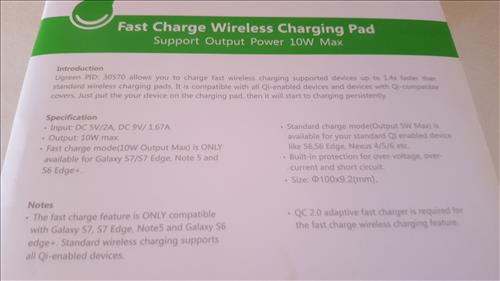 The box comes with instructions, cable, and charging pad.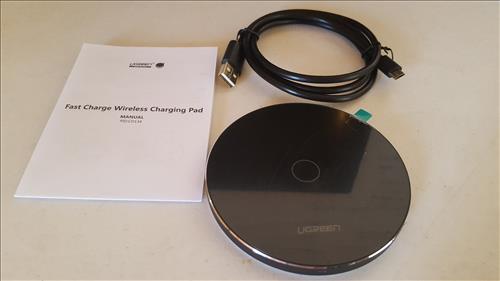 The pad is gloss black and holds a smartphone in place nicely.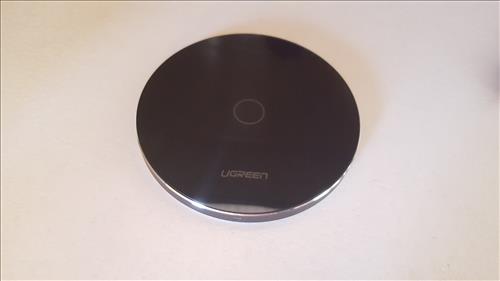 The Ugreen pad charged well through a thick case and was not picky about phone placement like some pads can be.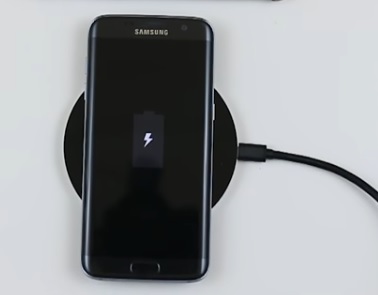 So far in testing the Ugreen pad has worked well with a variety of QI phones. It is backward compatible with older QI smartphones and will simply charge them at a slower rate.

As always be sure to read the reviews on Amazon or elsewhere to be sure a unit is a good for you.

Summary
Wireless charging while very popular does take longer to charge a smartphone than a cable.

Even with quick charging technology it can take three times the amount of time a standard wall cable takes.

With that said there are many scenarios that a wireless charging pad works much better than a cable.

Often a combination of wall cable and wireless works best.

The Ugreen pad is a good unit to use and does what it was built to do which is wireless QI charge smartphones.