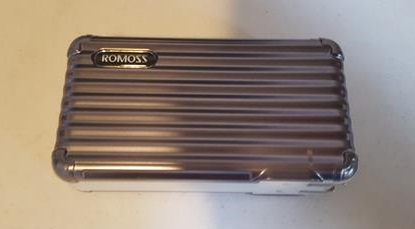 The ROMOSS UP10 is a small portable 10,000mAh Power Bank for charging smartphones or other devices while on-the-go.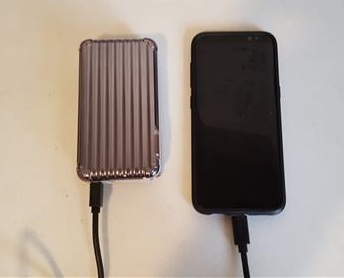 It is built to be very portable and able to be carried about almost anywhere to get a quick charge when needed.
*This unit was sent to me to review with my honest opinion and results below.
Specifications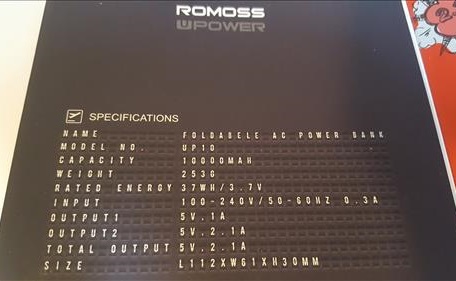 Model No: UP10
Capacity: 10000mAh
Weight 253 Grams, 8.9 Ounces
Input: 100-240 Volts .3A
Output 1: 5 Volts 1 Amp
Output 2: 5 Volts 2.1 Amp
Total Output 5 Volts 2.1 Amps
It comes it a well packed box with nice attention to details.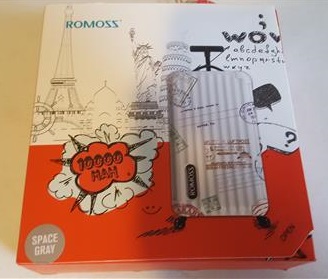 The case is built to look like a small suit case and comes in silver, gold, or pink.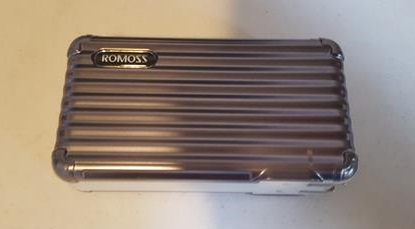 It is a small unit with a size of 2.4 x 4.41 x 1.18 inches.
The AC plug folds in and out making the unit easy to quickly unplug and carry about.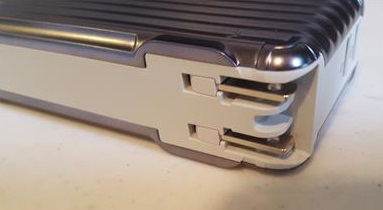 It has 2 USB ports to charge from, one 5 Volts 1A, and the other 5 Volts 2.1A.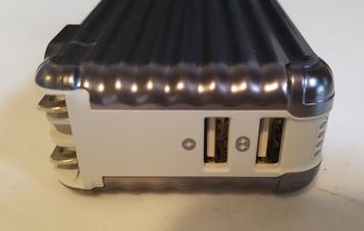 The power button is on the top of the unit.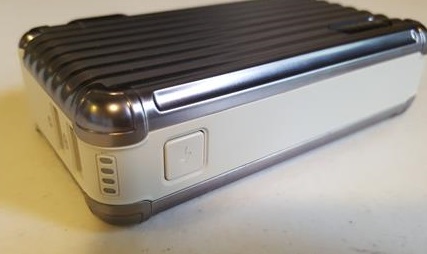 Small indicator lights come up to show the status of the battery charging status when plugged in.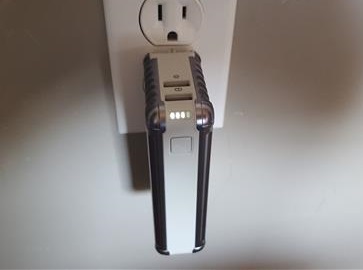 It is rated to charge up-to 6 hours before becoming fully depleted.
Testing it with a few smartphones it charged them all from older Galaxy S8/S9 to newer S10e.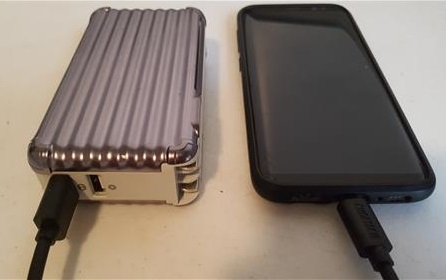 Since it charges from standard USB ports it can charge most any small devices that uses USB charging with the right cable.
For example a Type-C USB cable can be used to charge new devices and Micro-USB cable to charge older devices.
The 10,000mAh battery is a good size without getting to big which would reduce portability.
For example, a 10,000mAh battery is rated to charge an iPhone 6S 4.9 times, and a Samsung Galaxy S8 Edge 2.3 times.
Of course, other factors can effect this such as how fully charged the power bank is or how drained a smartphone is.
*This post contains affiliate links.
Read More Review Here on Amazon
10000mAh 2-in-1 Power Bank and Wall Charger, ROMOSS Dual USB Portable Charger with Foldable AC Wall Plug External Battery Packs Compatible Smartphone and Android Device (Grey)
Summary
The ROMOSS UP10 10,000mAh battery power bank is a nice portable unit that is good to have in an emergency or just on-the-go.
The small size makes easy to fit into a pocket or slide into purse ready to give a charge when needed.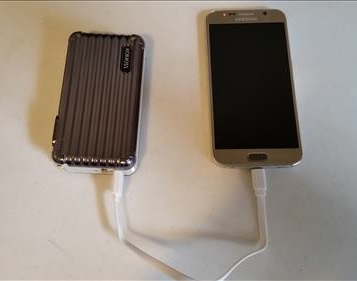 It had no problems charging any of the smartphones I tested it with old or new.
I am still testing the unit so far with good results and will update if anything changes.
As always be sure to read the review on Amazon or elsewhere to be sure a unit is a good fit for you.