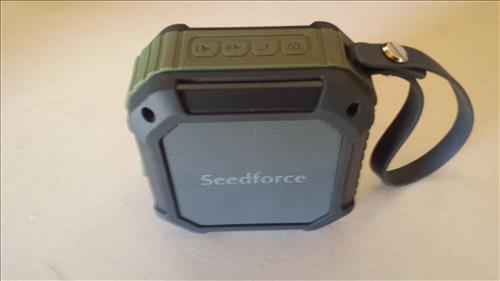 Portable wireless Bluetooth speakers have become popular since they are a versatile way to listen to music from a cell phone, take hands free phone calls, and depending on the unit many other features.

These speakers come in a variety of packages from expensive to low cost with many in-between.

The Seedforce S100 is one of those units that falls into the low to mid-range portable Bluetooth speaker.

It is a low cost unit so it is good for those on a budget.

Build Quality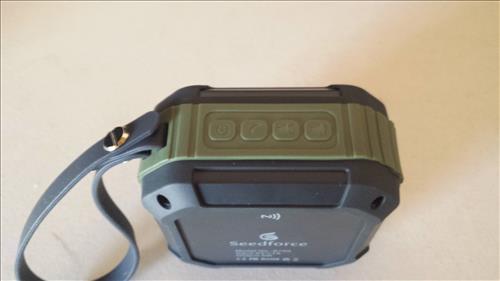 The Seedforce S100 is built from hard plastic (Black) with a rubber band surrounding the outer center (Green).

It is waterproof and can be taken on a boat or even a hot tub.

It does feel solid and like it can take a drop of a few feet with no damage. It may be able to handle more but I dont suggest too much rough treatment.

Battery
The battery is a 2500mAh that is rechargeable through a built in power port.

It has a rating to play music for 16 hours on a full charge.

Control Buttons and other Features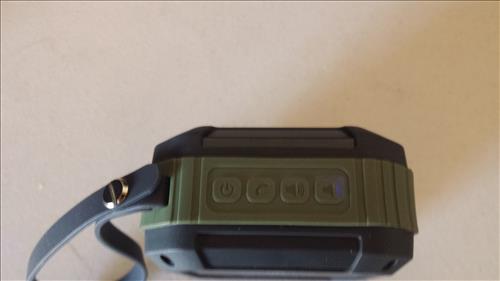 Like many other portable Bluetooth speakers it has a hands free calling button that will stop the music and answer a phone call.

This is always a nice feature as some units dont have this built-in which makes it a pain to shut down a song and answer a call.

The buttons also control the sound, phone pairing, and pause.



On the side a rubber tab covers the charging port and a line-in for electronic devices that dont have Bluetooth.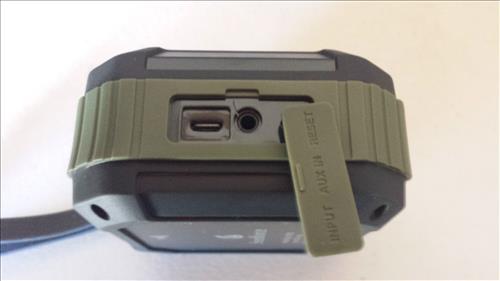 Sound Sample and Video Overview



Summary
The Seedforce S100 is a good low to mid level portable Bluetooth speaker.

It does all the things expected from a portable speaker such as having a solid water proof case, hands free calling, long battery life, and nice sound.

There are more expensive units that can do more and have added features but those features likley wont be used by most.

For a good basic unit that will play music on the go via Bluetooth the S100 is a good unit.

As always be sure to read the reviews on Amazon or elsewhere to be sure it is a good fit for you.