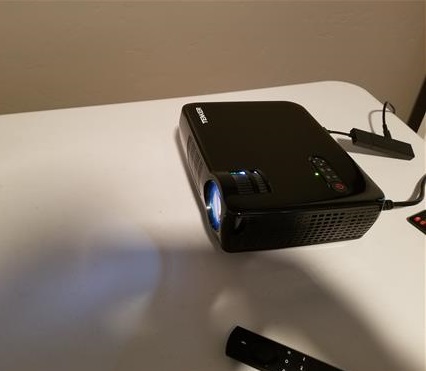 The Tenker 33-06 is a projector built to display an image on a wall up to 176 inches in size.
It comes with many inputs that allows it to project from most any device, inputs include USB, HDMI, Composite Video, and VGA.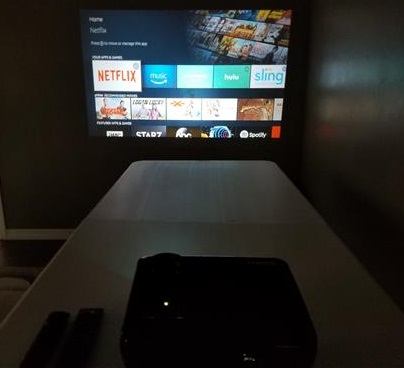 The unit is not a smart projector so it will need another media device to plug into it for the best results, such as a Fire TV Stick or Laptop.
*This unit was sent to me to review with my own honest opinion and results below.
Specifications
Brightness: 2400 Lumens
Projection Screen Size: 30-176 inches
Native Resolution: 800 X 480, supports 1080p
Contrast ratio: 2000:1
LED lamp life: 50,000 hours
The package comes with the projector, composite video cable, HDMI cable, user manual, optical tissue, and power cable.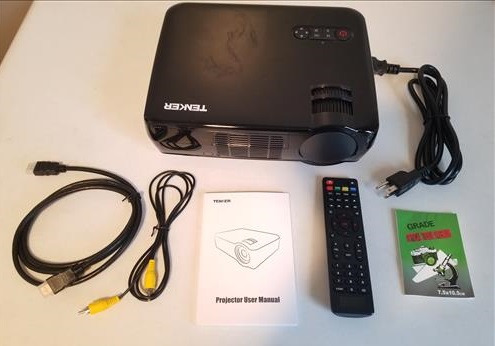 The back of the unit has the power plug and switch along with the ports.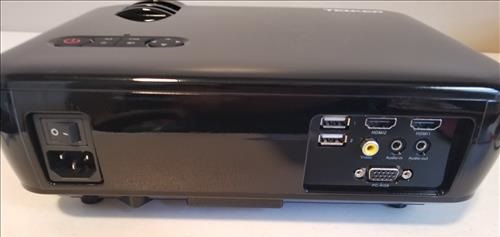 The ports include 2 USB, 2 HDMI, composite video, 3.5mm Audio Line-in and out, and VGA.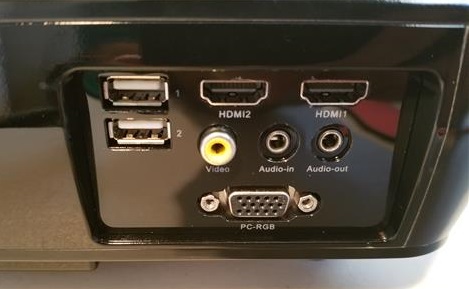 The remote control has the most options but the top of the unit also has controls.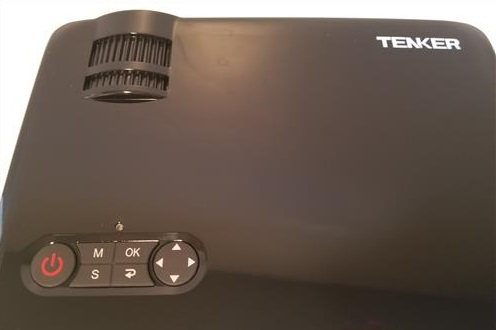 Turning it on a basic menu comes up with the options for Photo, Music, Movie, Text, and USB.


The basic options are good for displaying pictures and other basic task with the real benefit of the Tenker 33-06 to hook it up to a media device.
The image is adjusted with two controls on the Lens, one Tilts the image, the other Focuses the image.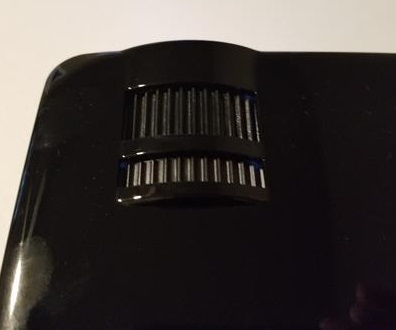 To test it I plugged in a Fire TV Stick to the HDMI port.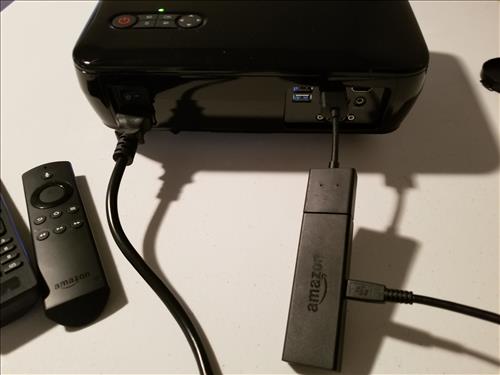 Pressing "S" on the unit or remote brings up the input options AV, PC-RGB, HDMI, HDMI 2, and USB.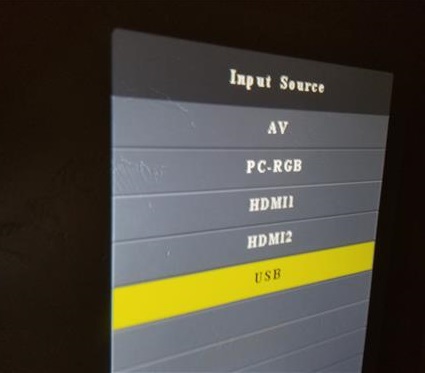 It had no problems projecting the Fire TV Stick onto the wall.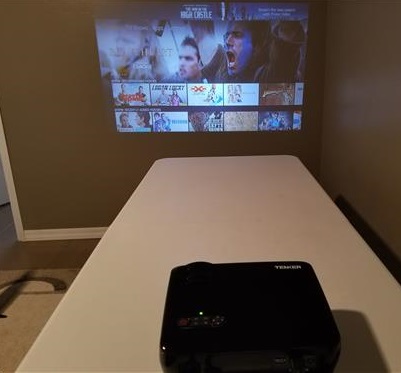 Since I have brown walls it displays OK with a white background usually best when using a projector.
There are projection screens that can be bought to display onto, but many simply hang up something with a light color such as a sheet or similar.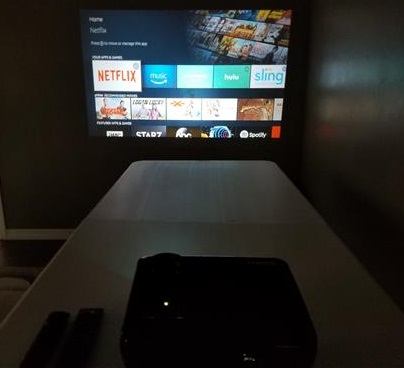 Also while an image can be seen with the lights on it is much better with the lights dimmed or off.
*This post contains affiliate links.
Read More Reviews Here on Amazon
TENKER Movie Projector, Full HD 1080p 3200 Lumens Portable Video Projector Mini Home Theater 5.0″ LCD Projector with 176″ Display Compatible with HDMI/iPhone/IPAD/TV Stick/PS4//VGA/AV/USB


Summary
The Tenker 33-06 is a nice unit that projects an image onto a flat source nicely.
The 2400 Lumens of brightness works well with the lights on but much better with them off.
There are projectors with more and less Lumens of brightness depending on the type of light it will be used in.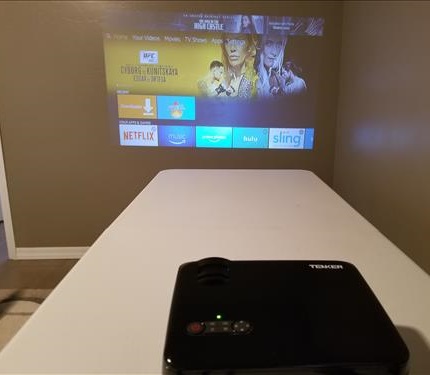 The type of surface that will be projected to will also need to be considered to get the best results.
The many inputs make it easy to plug in most any media device from a PC to an Android TV Box and display it onto a wall.
I am still testing the unit so far with good results and will update if anything changes.
As always be sure to read the reviews on Amazon or elsewhere to be sure a unit is a good fit for you.