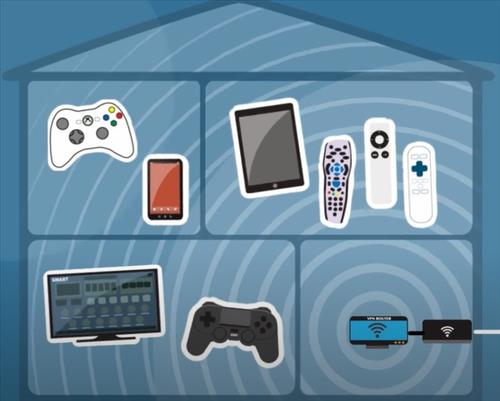 A VPN as many benefits from being anonymous on the internet to security with encryption to protect data from prying eyes.
The two main ways to configure a VPN is with a router or individual app for each device.
Setting up an app on 1-2 devices is easy enough but what if your home has many multiple devices this can become time-consuming.
Also, some devices cannot have a VPN app installed as they are older or have obsolete operating systems.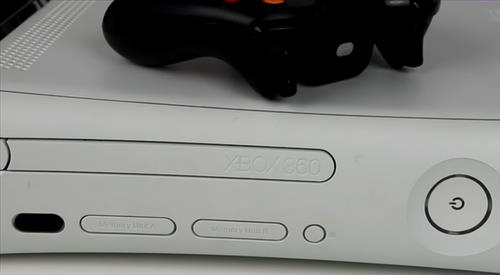 Setting up a router to manage a VPN is a very good option to manage many devices in a home.
Once setup any devices connected to the router will automatically be connected to the VPN service.
Not all routers can be set up as a VPN with specific brands and router models needing to be bought.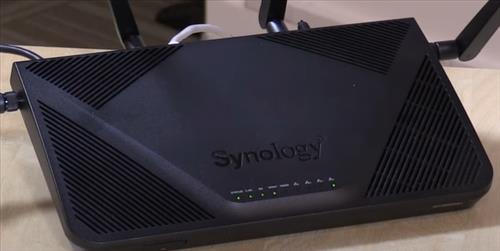 Third party firmware such as DDWRT, Tomato, and Merlin can be installed on some routers giving many more features such as VPN options.
Here we look at some of the advantages and disadvantages of using a VPN router or an App on individual devices.
Advantages of VPN on Router
No Need to Configure Each Device in a Home or Office
Will Add a VPN to Devices That Cant Be Configured for a VPN
Add a VPN to Older Devices
Control and Customization
All Internet Traffic from Any Device is Encrypted
Add VPN to Any Visitors Automatically
A VPN router has the main advantage of covering all the device in a home or office.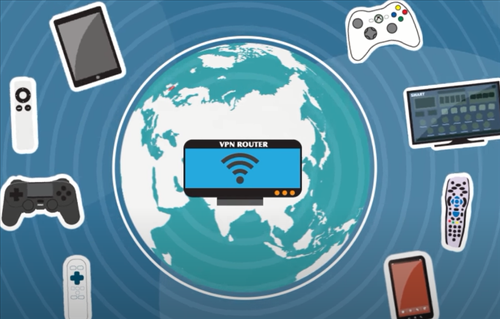 This includes older devices that cannot install a VPN app such as older gaming consoles.
Configuring a router as a VPN also gives more control over and one central location to manage all the devices.
Depending on the router firmware other options can also be managed such as shutting down a device or limiting the bandwidth.
If you need a good VPN Router read here to see our picks for the best VPN routers.
Disadvantages of VPN on Router
Not All Routers can Manage a VPN
Cost More to Buy a Good Router
Configuration May be Harder
If Many Devices are Connected the Router May Slow Down
Disadvantages mainly include the configuration and the router used.
Not all routers can be setup with a VPN with specific routers needing to be bought for the best experience.
Even if an older router can be configured as a VPN it may only be able to handle a few devices before it slows down.
The router hardware will need to be fast to manage the encryption quickly without getting bogged down.
This mainly includes a fast CPU and RAM.
Also, the router Firmware and interface need to be taken into consideration with some better compared to others.
Third-party software such as DDWRT and Merlin are popular Firmware options that can be loaded on some routers giving them many more VPN options.
Advantages of VPN App on Individual Devices
No Need to Configure Router
Can Shut off and On VPN for Each Individual Device
Easy Setup
Installing an app on individual devices is often the first setup most users have.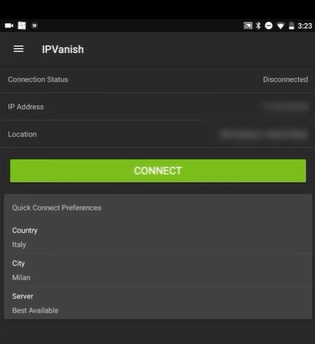 This works well enough when a few devices are using a VPN but can become problematic for many devices.
Disadvantages of VPN App on Individual Devices
Managing Many Devices Can Be Problematic
Some Devices Can Not Be configured to Use a VPN
Time Consuming To Install, Troubleshoot Problems, and Update
How Hard is a VPN Router to Configure and Setup?
If you have ever logged into a router and setup a WiFi Username and Password you can likely setup a router VPN.
As long as the router has VPN options it is usually easy to do with a few steps.
The VPN Service will need to be router friendly with a Security Certificate and a list of Servers that can be connected to.
When looking for a router friendly VPN service look to see if they have a file called a Config File.
The Config File will have the Security Certificate called a CA file at the top along with a long list of Servers that can be used.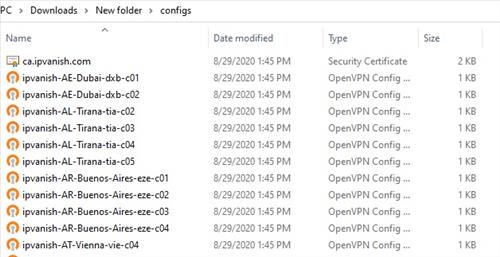 A Router with VPN options will usually have an option to upload the Security Certificate and select a server from the list.
A few of the current top router friendly VPNs include IPvanish, ExpressVPN, and NordVPN.
Whichever VPN is selected a file called the Config File will need to be downloaded from the VPN provider.
How To Configure a Router as a VPN Basics
Log into the Router
Find the VPN Options
Create a VPN Profile
Enter VPN Service Username Password
Upload the Security Certificate from the Config List
Choose a Server Location from the Config List
Connect to the VPN and test Connection
Configuring a VPN usually requires a compatible router and the Config File from the VPN.
There are different types of VPN protocols to use with the most popular called OpenVPN protocol.
Each router will have different firmware and interface but the basic setup is to enter the username, password, upload the CA file, and choose a Server.
If you need a good VPN Router read here to see our picks for best VPN routers.
Read Here for How To Setup and Configure an Asus Router as a VPN.
Read Here for How To Install a VPN on a Synology Router.
Summary
Using a VPN router is a very good option as it gives more control and covers all the devices in a home.
Advanced options such as Selective Policy Routing and Kill Switch can be used on some router firmware such as on ASUSWRT Merlin.
Selective Policy Routing allows certain websites to bypass the VPN and go directly to the website.
This can be useful for services such as Amazon or Netflix which may not need a VPN and only bog it down.
A Kill Switch option is also a nice feature that shuts down the internet if the VPN becomes disconnected.
This can be useful during certain scenarios such as downloading Torrents when the IP address can not be leaked.
Setting up apps and configuring each individual device can also be done but will require more work when many multiple devices are used.
Only certain routers and firmware can manage a VPN which often requires a router upgrade.
Often new VPN users will use an app and later configure a router as they become more advanced VPN users.
Have you setup a router as a VPN or only use an app on individual devices? Let us know your thoughts below.