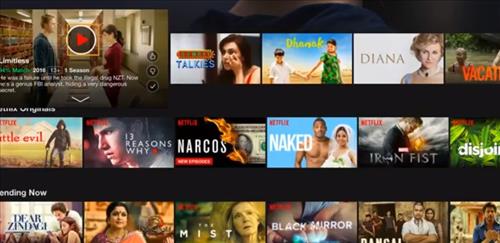 Cord cutting has become commonplace as more people are leaving cable and satellite TV for online streaming services.
It is estimated that traditional TV packages are currently losing 10,000-15,000 customers a day.
With the many online streaming packages growing daily it is no mystery as to why traditional cable is losing subscribers.
The most popular services currently is Netflix followed by Hulu and Amazon Prime and Disney Plus.
Disney recently pulled all their content from Netflix and launch a streaming service Disney Plus.
This means that there has never been a better time to ditch cable or satellite TV.






So What are the Best Cable TV Alternatives?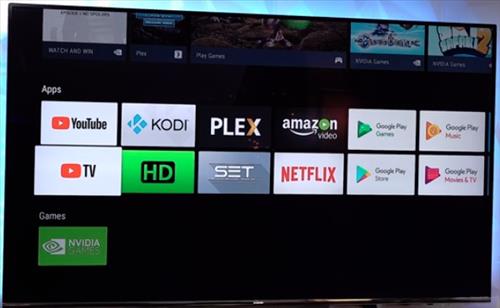 With the many online services available there is no one best source and often only a few will be used.

Netflix is no-doubt the first place most go-to when starting with online streaming but there are many others even free sources.

The great thing about online services is there is no contract so you can binge out on one service for a month or so leave and go to another.

While online streaming services are great there is a completely free TV that is still widely used, which is using a TV antenna.

There is also many free online streaming sources.

Most everyone has a Pay-for-TV model through their cable company or satellite provider.

Many don't realize that free Over-The-Air TV or streaming from online sources is easily done with no need to pay large sums to a Cable company.

Free over-the-air TV is the only completely free method since to stream shows from online sources an ISP will need to be paid for an internet connection.

Alternatives To Cable and Satellite TV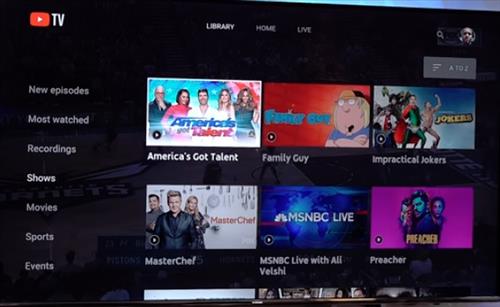 Completely Free Over-The-Air TV
Free TV stations broadcast over the air have been around since the beginning of TV and are still alive and better than before.

This includes FOX, CBS, NBC, PBS, weather, and much more.

Much like the old days of rabbit ear antennas picking up stations for free can still be done.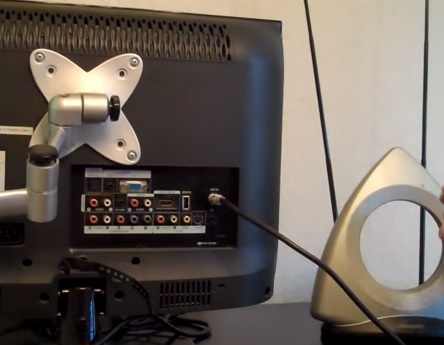 Not only can many stations still be picked up but they have all gone digital making the signals high definition.

Most the content sent out is old TV shows and movies but it is completely free with no bill to pay.

Of course new shows on broadcast TV networks can be seen along with local news, weather, and much more.

If you are far from the broadcast towers than an antenna may be needed to pick up the stations.

To test what station you can get with your TV internal antenna simply go into your TV menu select over-the-air TV and scan for available channels.

Each TV has a slightly different menu system but it will be there somewhere.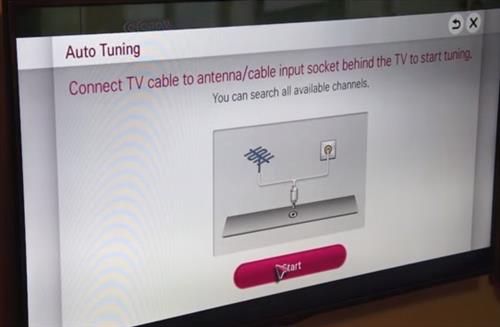 Read Here For More Information on Digital TV Antennas

Streaming from Online Sources
Paying for internet only and canceling your TV package is much cheaper than any combination package.

Depending on where you live different Internet-only-solutions can often be had for $50-$80 dollars a month.

To stream movies or TV shows at least a 10Mbps connection is needed but obviously faster the better.

Once you are connected to the internet there are many sources to stream content from free and paid.

I always suggest Kodi which is completely free and and a cord-cutters dream. Of course there is some technicality to Kodi which is not for everyone.

Read Here for More About Kodi

Our Picks for Best Online Alternative to Cable TV

1… Pluto TV (Free)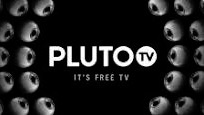 Pluto TV is a great resource with lots of content and best of all it is free and legal.

The downside is it doesn't have the latest movies and TV shows but does have lots of content to find something to watch.

Pluto TV can be watched from a computer and has Apps for smartphones and even the Fire TV stick.

Click here for Pluto TV Website

2… Tubi TV (Free)
Tubi TV is another free online source that is similar to Pluto TV but different content.

Like Pluto TV they don't have new movies or TV shows but are loaded with content that is free and legal to watch.

While free services will not have the best content it can be surprising what they do have.

Tubi TV can be set up on most any device, there is even a Kodi Addon to play content with.

Click here for Tubi TV Website

3.. Netflix
No list would be complete without Netflix as it is currently the go-to streaming provider for many.

While they do have lots of content unless you can find one of their original movies and shows interesting it can become stale quickly.

Don't get me wrong many people love Netflix and it has lots to offer but not everyone will find their new movies and TV shows worth paying for.

The first month was great but after binge-watching old TV shows and trying to watch their new content I couldn't find anything to get into.

I still have Netflix but have cut to the lowest $7.99 month plan since it is a good way to keep the kids busy with tons of cartoons.

4… Hulu
Hulu like Netflix is another top online streaming TV and Movie service.

It has a lot to offer with many old TV shows and movies.

For example it has Married with Children, Family Guy, South Park, Greys Anatomy, Top Chief and much much more.

Currently it cost $5.99 a month and can cancel at any time.

Click here for Hulu Website

5… Prime Video (Amazon Prime)
Amazon is another top streaming service with a lot of good content.

Amazon has created its own ecosphere with the Amazon Fire TV Stick and Box that streams Amazon Prime content.

Their service can be played on most any device so there is no need for a Fire TV, but with the millions of Fire TV devices sold it shows how big their streaming community is.

If you have an Amazon Prime account for free shipping the Prime Video is included.

If you don't have Amazon Prime account they have a 30 day free trial to test it out.

Click here for Amazon Prime Website Free Trial Page


6… Disney Plus
Disney recently lanced a new sevare called Disney Plus.
They have all their old movies online as well as all the Fox network TV shows such as the Simpsons.
They also have all the star wars content online as well as new star wars show called the Mandalorian.

Summary
Receiving over the air TV is the only truly free source of content.

Using only online services is much cheaper than any TV bundle but still does cost for an internet connection.

Personally I have a long range over the air TV antenna and internet only for streaming.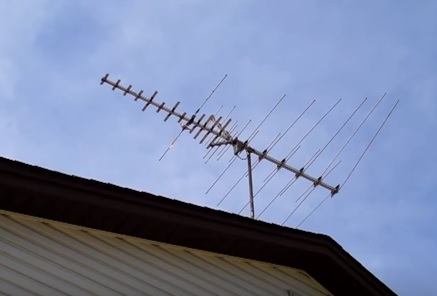 This keeps my monthly bill at $75 dollars which I also replaced the rented cable modem from my ISP with my own to save more on cost.

If you have no other option (and no money) go with over-the-air TV. Even though the content is not the greatest it is still there at no cost.

Local news and even popular shows such as the Big Bang Theory, Jeopardy, and so on can be watched for free.

In today's world with a bit of technical ability paying for cable is no longer necessary and even boring to go back to.

Shows today can be watched on-demand when you want to with no need to wait for a certain time and then wade through commercials.

Have you ditched cable or satellite TV recently let us know your thoughts in the comments below.