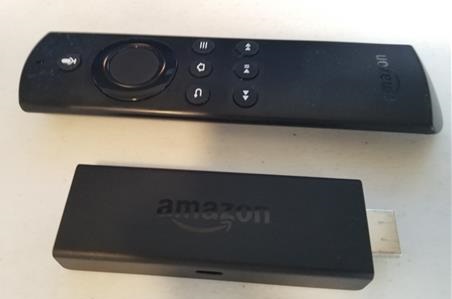 The Fire TV Stick has become one of the most used devices for streaming content with Kodi.
The low-cost and good basic hardware make it a nice option for anyone looking to stream TV shows and movies.
Using a VPN with the Fire TV Stick and Kodi is something many look to use.
While using a VPN with Kodi depends on your location most will want to use a VPN to stay anonymous and for security.
If you have a Generation 1 Fire Stick it is not recommended to use a VPN as the hardware is too slow.
What Makes a Good VPN for the Fire Stick and Kodi?
There are many VPN services available so let's look at what makes for a good VPN.
Fast Streaming Speeds

How fast a VPN internet speed is matters greatly so as to not have any buffering while watching a video.

Often a VPN server can become full with users slowing it down all trying to share the bandwidth.

A VPN with multiple worldwide servers in major cities is a big plus since if one does happen to become full another server can be used.

Works With the Fire Stick Remote Control

As many Fire TV Stick users know the remote control does not always work with some Apps.

This can be fixed using a small keyboard remote control or installing the mouse toggle APK.

While there is usually a fix for an App with the Fire stick it is a lot easier when one simply works.

App In Amazon App Store

No matter how good a VPN is if they do not have an App in the Amazon App store it will need to be side-loaded.

While side-loading a VPN APK can be done with the Downloader program it is much easier if they already simply have an APP that can be installed.

Zero Traffic Logs

No one likes to be watched or tracked online along with data being shared with multiple entities.

Finding a service that keeps no logs is a big plus since there will be no data to share.

Since VPN services are built for security most will not keep logs but it is always a good idea to check their policy.

Keep in mind to keep completely anonymous do not be logged into online accounts such as Google, Facebook and so on.

Trial and Money Back Guarantee

A reputable VPN service will have a trial period to test it and see if it works for you.

They should also have a money back guarantee in case there is a problem.
So What Is The Best VPN for Kodi?
With the many VPN services available there is no doubt many good ones to use.
Personally, I use IPVanish which is one of the top VPN services.
As stated above there are many available so be sure to shop around and find the best one for you.
IPVanish has multiple servers around the world, no logs, Amazon app, a money-back guarantee and more.
How To Install IPVanish VPN to a Fire TV Stick
The first step is a to sign up for a service plan and get a Username and Password.

To signup for the service and select the plan go here IPVanish.

Turn on the Firestick and goto the top of the page and highlight Home .

Click to the left and a search menu will come up.

Type in IPVanish VPN.

Scroll to it highlighting it and click it.

IPVanish box will come up click it.

Click Download.

It will Download and Install.

Click Open when it is done. It will also be available from the main menu.

Enter the Username and Password.

After logging in there are a few options to choose from to get the best server for you, by Country and City, with locations all around the world.

Click connect and OK on the popup box.

Once connected to a server you can always disconnect by clicking the big Disconnect button.

Once connected to the VPN Server press the HOME button on the remote to leave the VPN running and go to Kodi.


Your Fire Stick and Kodi will now go through the VPN server for the city that was selected.
Home Currently Unavailable Error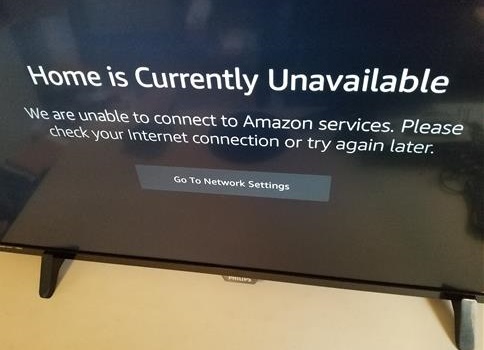 If a Home Currently Unavailable comes up, unplugging and plugging back the Fire Stick often solves this.

Doing a hard restart will usually fix the error.

If installing Apps be sure to disconnect from the VPN as Amazon will sometimes give this error when connected.

Some users cant get rid of this error which is usually with the 1st generation Fire TV Stick.

Testing the VPN Connection
It can be a good idea to test the connection to be sure it is using the Server selected.

An easy way to do this is to open the Silk Browser and do a search for "What is My IP Address".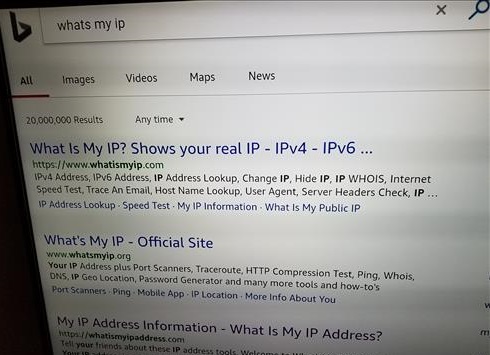 There are many online websites that will show the location of the IP Address which should match the one in IPvanish.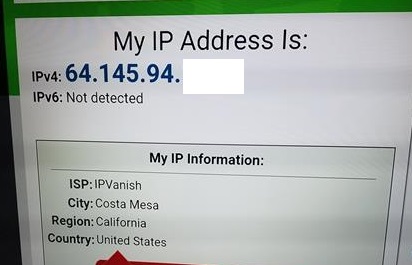 It will also show IPVanish as the ISP.

Summary
Using a VPN with a Firestick is easy enough to do with the right service.
There are many VPNs available so be sure to shop around and find the best one for you.
So far I have has good luck with IPVanish and will update this post if things change.