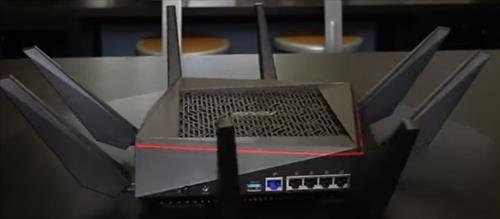 We all want fast WiFi and nobody likes a slow connection.

While having a good internet provider is one key for a fast connection to the world the router also is important and is the gateway to the internet for your home.

There is a lot of routers out there and many to choose from.

So what is the fastest wireless router?

After testing many routers at home we have come up with our list of the top fattest wireless routers of 2016.

The following router are our opinion so be sure to read the reviews on Amazon or elsewhere to be sure a router is a good fit for you.

Our Picks for the Fastest Wireless Router of

The ASUS RT-AC5300 is a beast of a router. It even looks fast sitting there not plugged in.

It is a dual band 802.11ac router so it can work in the 2.4GHz and the 5GHz bands.

It uses the latest MU-MIMO technology (Multi-user multiple-input and multiple-output). This means it handle many connections at the same time without slowing down. This is ideal in a home full of multiple devices online.

To keep everything running as fast as possible it runs a 1.4 GHz Dual-Core CPU with 512 MB of RAM.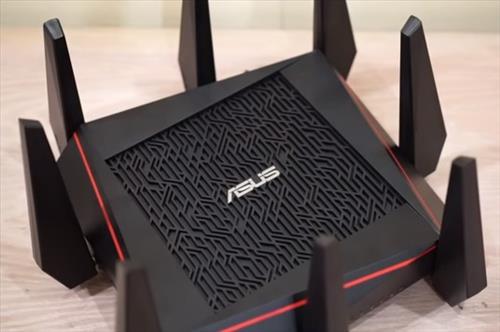 There is eight large external antennas to get the best possible signal. This also helps when multiple devices are online in a home as one antenna can be dedicated to different devices automatically.

Data can be moved at up to 5334 Mbps which is an incredible transfer speed.

The ASUS RT-AC5300 is a high end router and the price reflects this. A average internet user can likley simply use any router and be fine. Doing standard things online such as checking Facebook updates is not what this router is meant for and another cheap router would be better in that scenario.

But for those who need one of the fastest router around the ASUS RT-AC5300 is worth a look.


…….
NETGEAR Nighthawk X8 is another high-end router.

It is a dual band 802.11ac router with built-in MU-MIMO.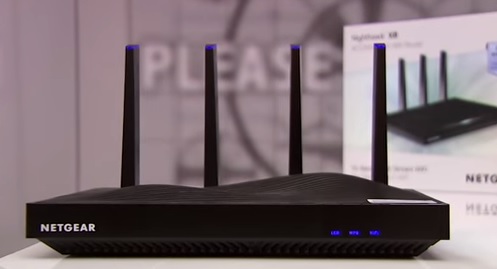 A Dual Core 1.4GHz CPU keeps everything running smooth.

8 antennas are used 4 built-in and 4 external. Two version are available one of which can come with a 1 Terabyte hard-drive.

The Nighthawk X8 has speeds of up to 5.3 Gbps.


…….
The TRENDnet TEW-828DRU is also a dual band 802.11ac router.

It is powered by a 1GHz Dual Core CPU with three math co-processors.

Speed up-to 3200 Mbps can be reached using both the 2.4 GHz and 5 GHz frequencies.

6 external antenna are built-in to get better range.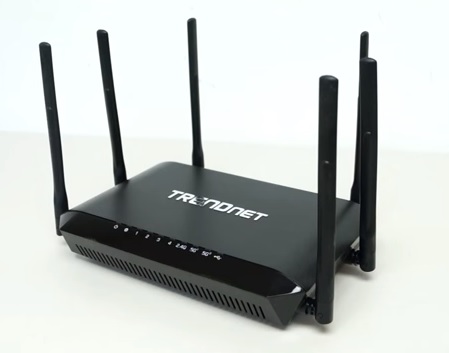 Summary
The routers listed above are high-end routers and their prices match this.

Also the above routers are ones that we have chosen as the fastest and there is no doubt others that will have different selections.

Most will not need the HP that these routers can put out.

Keep in mind your internet service provider speeds should be looked at, as a internet connection is only as fast as the weakest link.

Be sure to read the reviews on Amazon, forums or other sites to get the best fit for your network.

Do you have a opinion on the fastest router of 2016 let us know in the comments below.