Kodi has become the best home entertainment system available, and all for free.

Originally called XBMC (Xbox Media Center) it has evolved leaving behind the hardware limitations of the original Xbox and changing its name to Kodi.

Kodi can be installed on many different hardware platforms from a cheap desktop/laptop computer to a Raspberry Pi. There are even installs for the Fire TV Stick.

Dedicated media center boxes and Android sticks can also be bought. If you don't want to install and setup Kodi yourself than there are several to choose from.

Kodi Media Center Box On Amazon
EstgoSZ H96 Pro 3GB RAM 32GB ROM TV Box Amlogic S912 Octa-core CPU Android 6.0 Dual-band WIFI 2.4GHz/5.0GHz Bluetooth 4.1 1000M LAN 4K 2K Set Top Box 2017 Model


After Kodi is installed to a media box it needs what are called Add-ons to take advantage of the content available.

Add-ons are like apps for a smartphone that are installed in Kodi and do what they are programmed to do.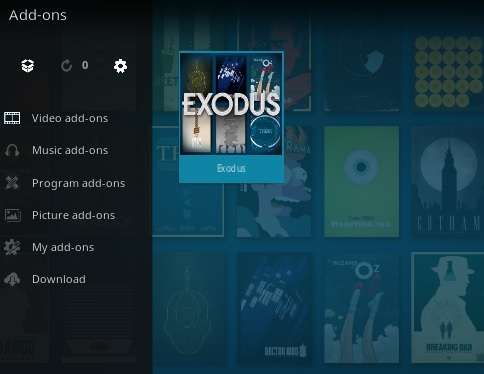 For example Exodus is a popular add-on that allows you to stream movies and TV shows with Kodi.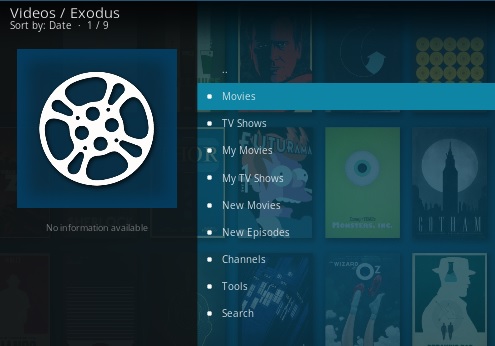 There are different sections within Kodi 17 Krypton including, Music videos, TV, Radio, Add-ons, Pictures, Videos, Favorites, and Weather.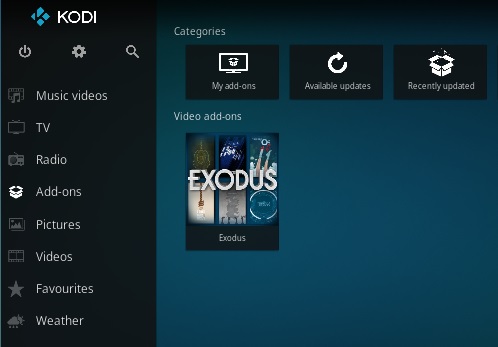 Exodus would be under Add-ons Video after being installed.






How To Install Kodi 17 Krypton
Installing Kodi depends on which hardware you plan to use.

To keep it simple Kodi can be installed on a old computer, Mac or PC, and setup as a dedicated media center.

To do this simply go to the Kodi download page and download the install that works for your machine. https://kodi.tv/download/

The install for Windows or a Mac is easy by simply downloading the correct installer and following the instructions.

The install to a Fire TV Stick or a Raspberry Pi the setup is more difficult.

Read Here for How To Install Kodi and Exodus to an Android Smartphone or Tablet
Read Here for How To Install Kodi and Exodus to an Android TV Box
Read Here for How to Install Kodi on an Amazon Fire TV Stick
Read Here for How to Install Kodi on a Raspberry Pi 3.

Steps to Setup Unknown Sources in Kodi 17 Krypton
Kodi 17 needs a box checked called Unknown Sources to install add-ons such as Exodus or Phoenix

Click the Settings Icon in the top left corner



System Settings



Be sure to be in Expert Mode



Add-ons



Turn ON Unknown Sources



A warning box will come up click Yes



To move back with a Window PC right click an empty space on the screen.

After Unknown Sources have been set to ON, repositories and add-ons can be installed.

The steps are similar to older versions of Kodi with a repository URL needed to be setup and than the add-ons installed.

Below is a step-by-step of Exodus. The same steps can be used to install any add-on by changing the URL to the repository it is in.

There are many other add-ons and it is best to have a few if one stops working.

Read Here To See a List of the Current Top Kodi Add-ons

Exodus has been the most popular add-on for awhile but has started to have problems. Below are the steps to install Exodus, keep in mind there are many more plugins for Kodi available.

Using a good VPN with Kodi is always suggested for privacy and security. If you need a good low cost VPN to use with Kodi Try IPVanish it has multiple high speed servers with no throttling or logs.






Steps To Install Exodus Add-on into Kodi 17 Krypton

UPDATE: Exodus has been updated and renamed Covenant. Since the Exodus developer Lambda has stopped updating Exodus other developers have taken it over updated it and renamed it Covenant. Read Here For How to Install Covenant Using Ares Wizard.

1… Click the System Icon from the top left



2… Click File Manager



3… Click Add Source on the left



4… Click where it says None



5… Enter the URL: http://mediarepos.net/kodistuff/



6… In the next box down name it Smash Repo and click OK



7… Double Check everything is correct and click OK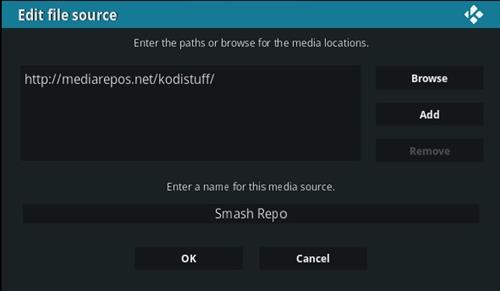 8… Go back to Main Menu and click add-ons



9… Click the Package Installer Icon from the top left



10… Install from zip file



11… A box will slide open find Smash Repo and click it



12… Click -SMASH Repo.zip



13… Wait for the top right to popup Smash Repository Installed



14… Click Install from repository



15… Click Smash repository



18… Video add-ons



19… Find and click Exodus



20… Install



21… After it installs it will be located from the main menu Video–>add-ons








Kodi Frequently Asked Questions

Why Don't I see Exodus?
Exodus is located in the Fusion/Exodus repository, a long as Fusion/Exodus is installed into Kodi it will show up when enabled.

To see which repositories you have installed go to Install From Repository . All the installed Repositories will be shown.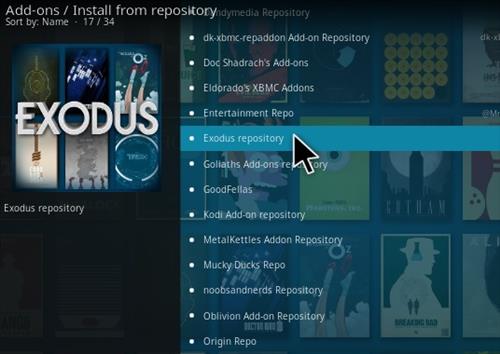 Clicking on a repository will also show the add-ons it contains.

Why Don't I see the Add-on I am looking for?
Each add-on will be located in its own repository, so adding the repository it is in will be necessary.

For example 1Channel is located in the tknorris repository.

Click here for instructions for how to install 1Channel.

When I click a link to a TV show or movie the link doesn't work or buffers.
This does happen and the more popular Kodi becomes the more the servers/sources can at times become overwhelmed.

This is the reason many sources will come up on a list. If one source link does not work go to the next link. If it starts to buffer stop the video and move on to another link.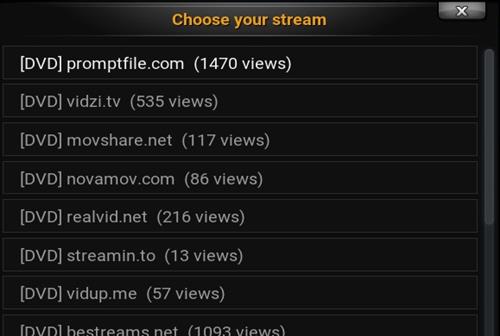 Most often a good source can be found within 2-3 links depending on the time of day.

//////////////////////////////////////////////////////////////////////////////////////////////////

The following is the Old Install Method for Kodi 16.1 Jarvis.

The newest version is Kodi 17 Krypton. This here only for those who may have an older version installed.

How To Install Add-ons Jarvis
Add-ons can be installed in two ways, one from a zip file downloaded from the creators site, or two from a pre-setup repository.

Using a pre-setup repository such as SuperRepo or Fusion is the most common method. Repositories are useful since the good ones will have all the plug-ins on a list and will install them for you automatically when selected.

Here are the most popular plugins/add-ons
1Channel
Exodus
Phoenix

Here are the steps to installing Exodus repository There is a video below the screenshots for a step by step install of Exodus.
Step by Step Kodi Jarvis and Exodus Install

1…
From the main menu go to SYSTEM –> File Manager



2…
Click Add Source



3…
Select None



4…
Type the following URL into the box. http://fusion.tvaddons.ag Be sure it is typed in correctly and click done.



5…
Click in the next box down titled "Enter a name for media source" and type in Fusion.

At his point double check everything has been typed in correctly and click the OK button.



6…
From the main menu click System–>Settings



7…
Add-ons



8…
Install from a zip file



9…
A box will slide open from the side. Click Fusion



10…
kodi-repos



11…
english



12…
Click repository.exodus.1.0.0.zip It may take a few seconds to install and update.



13…
Click Install from repository



14…
Exodus repository



15…
Video add-ons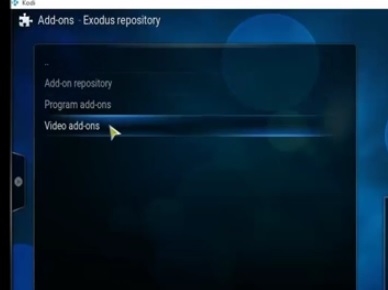 16…
Click Exodus and than install. It will take a few minutes to download and install.



After it is done installing it will be located in Video–>Add-ons from the main menu.





Install Method 2 Direct Download and Install
The above method is the most common way to install a repository and add-on into Kodi.

If the above method doesn't work for you than a repository can also be downloaded to your Kodi device and than installed manually.

Here are the Manual steps for downloading and installing Fusion and Exodus.
1…
Go to the fusion repository here http://fusion.tvaddons.ag/kodi-repos/english/ and download the repository.exodus-1.0.0.zip which contains Exodus.




2…
Save it to a folder. Don't extract it or open it as it needs to be installed from within Kodi.

If you are using a PC computer save the files to the hard-drive C: or external media such as a flash drive. Kodi will not see the file located in the Desktop or Download folder on a Windows computer.



For Android Kodi box users it will be saved in the download folder.



3…
Open Kodi and go to System–>Setting



4…
Add-ons



5…
Installing from zip file .



6…
A box will slide open point it to were were the file (repository.exodus-1.0.0.zip) was saved to. Click it will load it into Kodi




It will need to be enabled from within the installed repository. Follow step 13 above on for how to enable it.






TOP WORKING KODI Video Add-ons 2017