Kodi is more than awesome when it comes to playing your favorite movies or TV shows. But what about remote controls?

Kodi can be controlled in many ways from using a standard mouse to dedicated remote control.

Some TV remote controls can even be used if it has HDMI CEC built into it.

Most however don't want to use a mouse or TV remote and want a dedicated Kodi remote that is multi functnial and often has a small built in keyboard.

The good news is dedicated Kodi remotes are cheap and come in many shapes and sizes. From using your android TV box to a HTPC there is a Kodi remote for everyone.

So What are the Best Kodi Remote Controls?

Here Is Our List For The Best Kodi Remote Controls

(Updated Version with Much Stronger Signal)iPazzPort Raspberry Pi/XBMC Mini Wireless Keyboard Touchpad Combo,Portable Remote for Android and Google Smart TV Box KP-810-21S

The iPazzPort is a popular remote for a variety of platforms including Kodi. Like similar remotes it has a touch-pad to control the mouse pointer and a small keyboard.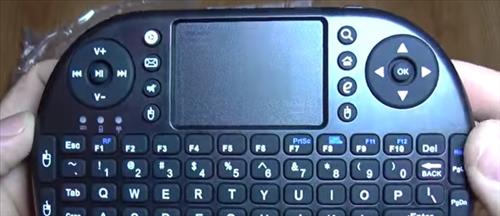 …..
(2015 Updated Version)iPazzPort illuminated Mini 2.4Ghz Wireless Keyboard With Multi Touchpad for Google amd Android Smart TV/HTPC Control KP-810-10AL

iPazzPort also makes a smaller one handed remote that is very popular with Kodi users. It still has a built in keyboard and touch-pad but much smaller than the other version.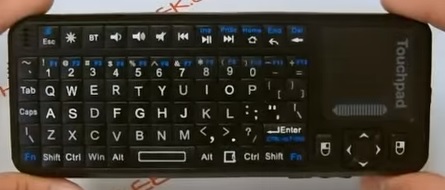 …..
2015 Rii i8+ 2.4GHz Mini Wireless KODI XBMC Keyboard with Touchpad Mouse ,LED Backlit, Rechargable Li-ion Battery, Soft Silicone button ,Raspberry Pi 2, MacOS,Linux, HTPC, IPTV, Google Android TV Box ,Windows XP Vista 7 8 10

The Rii i8 is a popular Kodi remote that has a built in keyboard. It is small and fits in your hand nicely.

It has a touch pad to control the mouse pointer or optionally the side pointers can be used.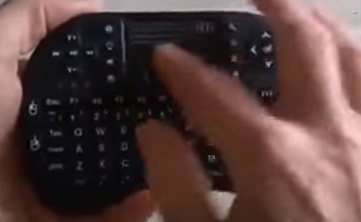 …..
HDE Wireless USB Plug and Play Multimedia Remote Control and Mouse for Kodi XBMC Raspberry Pi OPENELEC Windows 7 8

The HDE wireless remote control is a basic remote that has basic functions the way a standard TV remote works. If you are looking for a cheap Kodi remote with basic functionality than this is a good one.



…..