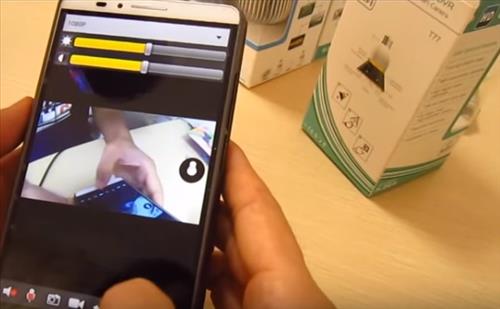 Wifi cameras come built into many things these days from clocks to light bulbs.

Light bulb cameras are a good option, with many features that make them very practical in many scenarios.

They can give a panoramic view of an entire room and zoom in on a spot easily.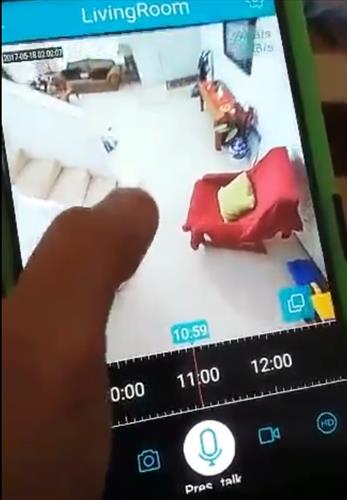 Apps are include that give real time video and two way communication if needed on a smartphone or tablet.

Most all can also record through an app to a smartphone and have a SD-Card slot to record video.

Each unit has its own features some even with night vision. Below is some of our picks for best light bulb cameras.

*This post contains affiliate links which at no cost to you allows us earn a commission on product purchases.

As always be sure to read the review on Amazon, forums, or elsewhere to be sure a unit is the right pick for you.

Our Picks for Best Hidden WiFi Light Bulb Cameras
JBonest 360° WiFi Bulb Camera

JBonest 360°WiFi Bulb Camera, 1080P Panoramic IP Security Camera with 32GB SD Card, Night Vision, Two-Way Audio and Motion Detection for Home Baby Pet

This new unit for 2019 is a light bulb camera unit with a lot of features.

It has night vision, SD-card slot for recording, can send a HD 1080p video to a smartphone or tablet, built in microphone, and has a motion detector to turn on and off.


BESDERSEC 1080P Home WiFi Camera

Full HD 1080P Home WiFi Camera, 360 Degree Panoramic Wireless Security IP Camera for Home Baby Pet Monitor Remote Viewing Camera Night Vision Motion Detection Wireless Camera 2.4GHz

This unit is a very nice wireless light bulb with a HD camera built-in.

It gives a panoramic view of a room. The camera video feed can be turned with the touch of a finger and zoomed in on.

There is also a built-in microphone and speaker to hear inside a room or speak if needed.

A SD-card slot allows for recording to SD-card, or the video can be recorded from the app to a smartphone.

It is a nice camera light bulb that works very well at streaming video all in high definition.


Senbisen Light Bulb Camera

Light Bulb Camera, WiFi Home Monitor Surveillance Camera for Baby/Elder/Pet/Nanny Monitor

The 360-Degree light bulb camera is another nice unit.

It sends high definition 1080P video to a smartphone or tablet over WiFi.

Other features include night vision and two way audio. Recording options are also available on a smartphone or to a SD-Card.

It gives a panoramic view and covers an entire room. The night vision works well up to 16 feet away.

It is also compatible with Androids or iPhone's.


LUWATT Panoramic 360 Degree Smart Light Bulb Camera

LUWATT Panoramic Light Bulb Camera 360 Degree Smart WiFi, 1080P HD Security Surveillance Camera with IR Motion Detection, Night Vision, Two-Way Communication for Home Baby Pets, Support 128G SD Card

This light bub camera from LUWATT has a 360 degree view along with Two way communication and motion detection.

It works with iOS or android devices with apps for both.

An SD-card can be inserted to record to or the app can manually record to a smartphone.


Sheenwang Security Light Bulb Camera

Sheenwang Security Light Bulb Camera, WiFi Home Security Camera Light Bulb, Wireless Panoramic Lamp Camera with APP Control for Android (AnySee) and iOS (iCSee)

This unit from Sheenwang is a nice unit for checking in on home while away.

Like most other units it has night vision and an app for a smartphone, apple or Android.

It also has voice communication built-in to hear and speak if necessary.
Summary
Light bulb cameras have many features and are a quick easy way to monitor a location.

They can be used for many reasons such as security, nanny cam, spy cam, or just give peace of mind a home is good while away.

The setup for the units are very easy usually by screwing it into a light socket, downloading an app, and connecting to a router.

New units have very simple setups with onscreen guided instructions through an app.

If recording is needed most will use a small micro SD-card or can be recorded to a smartphone.