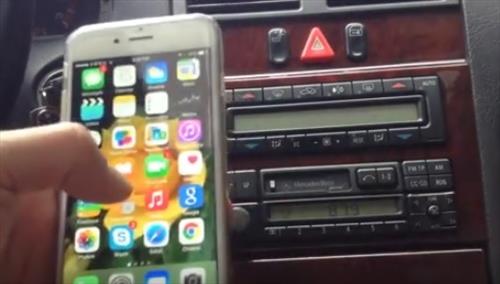 With recent advancements in Googles Android Auto and Apples CarPlay, making our cars smarter and more connected is now more of a reality than it ever has been.
These services allow us to get turn-by-turn navigation, stream our favorite music, make calls to loved ones, and even reply to text messages from the drivers seat of our vehicle.
While all of that is great, Android Auto and CarPlay are only readily available on brand new, very expensive cars.
It is possible to add that functionality via a third-party gadget for your car, but those always get quite pricey.
What if you don't want to spend that kind of cash, and just want a way to wirelessly stream your music, podcasts, and audio books through your cars speaker system, all without breaking the bank?
This is easily done thanks to Bluetooth stereos and adapters receivers for your car.
We are going to take a look at a few of them today to see whats out there, and hopefully determine which solution will be the best for your vehicle.
If you're looking for a no-thrills solution to replace the old stereo system in your car, than the Pioneer MVH-X380BT is a good low cost option.
This unit from Pioneer puts Bluetooth as its main standout feature, meaning that it is wildly compatible with virtually any and all of your Bluetooth-enabled devices.



The pairing process here to get your smartphone or MP3 player connected to the stereo system is extremely easy, there is an included guest mode for friends or family members riding in your car with you, and the Pioneer can also have two devices paired to it at the same time.
The focus on Bluetooth here is great, but it doesn't include a CD-player (If you want to spend a little more to get CD-player functionality, check out the Pioneer DEH-X6800BT.
If you are listening to all of your tunes wirelessly though your phone this shouldn't make much of a difference, but it is something worth keeping in mind.
Other bonus features here include support for Apples Siri Eyes Free and Hands Free Profile (HFP) 1.6 which creates for higher quality Bluetooth phone calls.
…….

Where the Pioneer and Kenwood systems were full-fledged stereo replacements for your car, TaoTronics Portable Wireless Audio Adapter is simply a little dongle that gives you car current stereo Bluetooth functionality.
For this adapter to work, you will need to make sure that your current stereo system has a 3.5mm headset jack (also referred to as an aux port).
All you have to do is plug the adapter into your aux port, and you're good to go! The adapter utilizes Bluetooth 4.0 technology, allows you to connect two Bluetooth devices simultaneously, provides support for Siri EyesFree, and even allows for hands-free calling with a built-in microphone.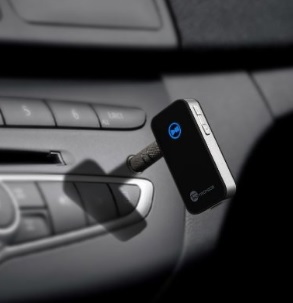 The only downside to the adapter is that you will have to charge it every so often, but its 7 hours of rated talk/playback time and 200 hours of standby time mean that you shouldn't have to worry about topping up all that often.
Its easy to see that TaoTronics adapter has most of the features that the previous two stereo systems have, but the real kicker here is the price, as this adapter can be yours for less than $20.
You wont get all of the shiny bells and whistles that accompany a brand new stereo, but the difference is cost here just might make you want to upgrade your current system rather than buying a brand new one.
The Pioneer MVH-X370BT is certainly worth of your consideration, but if it sounds a bit bare-bones to you, take a look at the Kenwood KDC-X500.
Just like the Pioneer listed above, the Kenwood stereo system allows for extremely easy Bluetooth pairing with your devices, but it also packs in support for HD Radio/SiriusXM, a CD-player, and additional audio connections if you really want to boost the quality of your audio. Similar to the Pioneer, the Kenwood Excelon also provides compatibility for Siri Eyes Free. However, it utilizes the older Hands Free Profile 1.5 which results in lesser quality phone calls via the Bluetooth connection.
The cost here is higher, so it will depend on the user if the added benefits of Kenwoods offering are worthy of its steeper price tag.
Summary
Bluetooth car stereo systems aren't exactly the most glamorous item to shop for, so hopefully this list has made your purchasing process a bit easier.
Pioneers MVH-X380BT packs all the basics into an attractive, compact design with the absence of a CD-player, Kenwoods Excelon KDCs-X998 stereo system has all of the features you could ever want at a higher price, and TaoTronics Bluetooth adapter provides for a unique way to keep your car's current stereo system while still adding all of the major functionality of Bluetooth.
The final choice will come down to how you plan on using your new Bluetooth stereo system and how much money you are willing to spend. I believe that any of these options will suite you very well, and you truly cant go wrong no matter which one you pick.