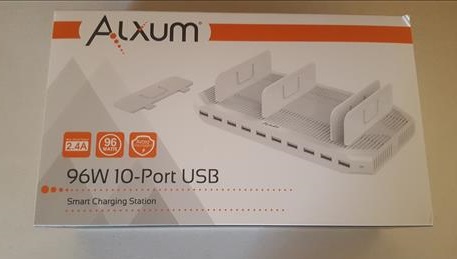 The Alxum 96W 10-Port USB Charging Station is built to charge multiple USB devices at the same time.
It has 10 charging ports and would be a good fit in a busy home or office.
*This unit was sent to me to review with my honest opinion and results below.
Specifications
96 Watts
2.4 Amps
Output: DC 5 Volts / 19.2 Amp Max (Total Output Capacity)
It comes the the charging station, instructions, and plastic separators to hold smartphones or tablets while charging.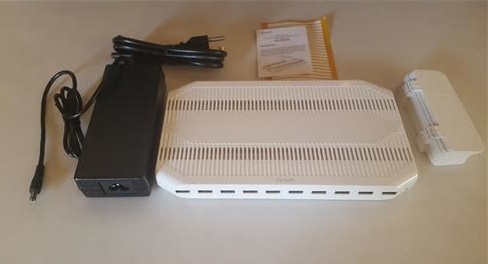 Removable plastic separators are included that give a device a space to sit while charging.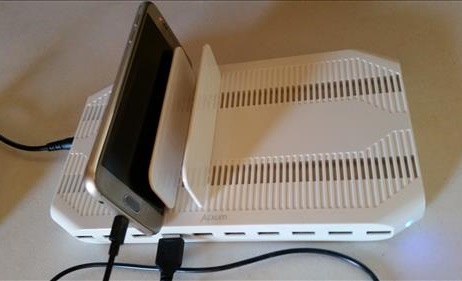 10 plastic separators come with the unit and snap into place easily to hold and charge up to 10 devices.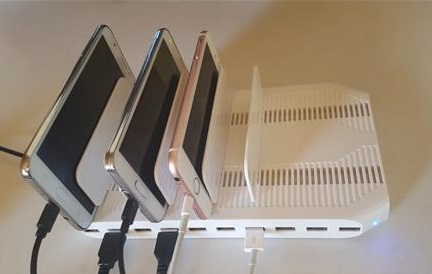 The power plug is on the side of the unit.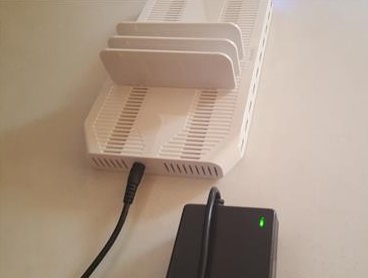 Testing the USB Amps and voltage output it worked well and would charge each device differently depending on how fast the unit could charge.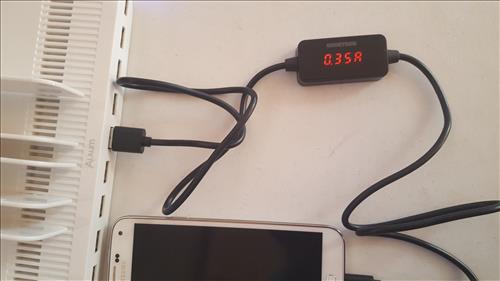 The charging output stayed the same no matter how many devices were plugged in.
*This post contains affiliate links.
Read More Reviews Here on Amazon
iPad Charging Station 96W 10-Port Alxum USB Charging Station Multiple Device USB Charger with Smart IC Tech, Organizer Stand for iPhone 7/6 Samsung Google Nexus LG, Tablets, White
Summary
The Alxum 96W 10-Port USB Charging Station is a good unit to help manage smartphone and tablet charging in busy environment.
It would be a good fit in any busy home or office setting.
The plastic separators are a nice touch to give a phone a place to charge keeping many devices organized.
It is compatible to charge any device that has a USB charging cable from iPhone to android devices.
The micro USB charging cables don't come with a charging station so using the one that came with the phone will be necessary.
Having a multiple port USB charger comes in handy in many scenarios with the Alxum a good unit.
I am still testing it as the new charging station in my kitchen, so far with good result, and will update if anything changes.
As always be sure to read the reviews on Amazon or elsewhere to be sure a unit is a good fit for you.