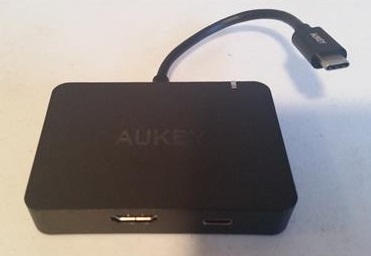 This unit was sent to me to review with my honest opinion and results below.

The AUKEY CB-C58 is a USB Type-C HUB that converts signals from HDMI, USB, and lightning devices.

This is a unit for the many new USB Type-C devices that still need to use older electronics.

This is especially useful for devices such as the MacBook Pro which only comes with a Type-C port.

The AUKEY C58 plugs into the Type-C port and converts HDMI, USB, and lightning signals.

Specifications
1 USB Type-C
4 USB 3.0
1 Apple Lighting
1 HDMI

The package comes with the HUB, Instructions, and warranty card.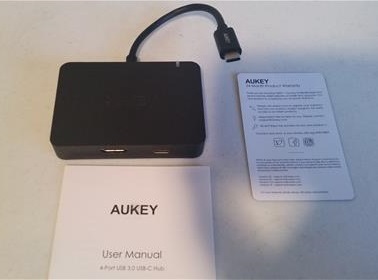 The front has a HDMI and Lightning Port.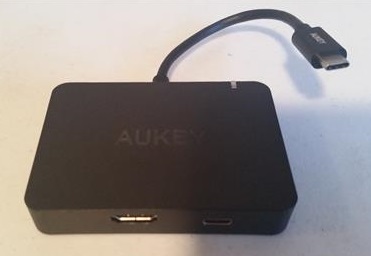 Both sides have 2 USB 3.0 slots for a total of four.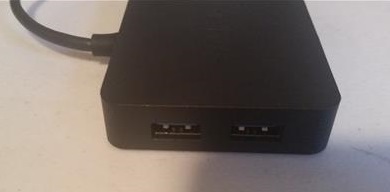 The unit has the Type-C plug built-in.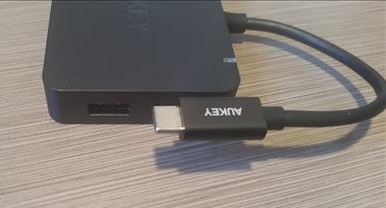 The Type-C plug simply plugs into a compatible device, and any older USB, HDMI, or Lightning signals will automatically be converted.

*This post contains affiliate links which at no cost to you allows us earn a commission on product purchases.

Read More Reviews Here on Amazon
AUKEY USB C Hub with 4K HDMI, 4 USB 3.0 Ports, Type C Power Delivery Charging Port for MacBook Pro, Google Chromebook, iMac 2017 and More


Summary
The AUKEY C58 is a unit that fills a need many will soon have.

With most manufactures now building devices to only use the new USB type-C standard, many older electronics will need a converter to still be used.

The AUKEY C58 is a low cost HUB that does this well.

From an HDMI monitor, to plugging in USB devices such as flash drives, a Type-C HUB can be very handy.

I am still testing the unit so far with good results and will update if anything changes.

As always be sure to read the reviews on Amazon or elsewhere to be sure a unit is the right fit for you.