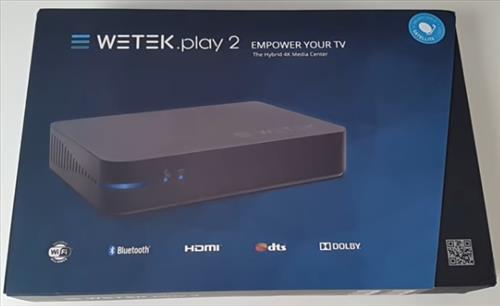 This unit was sent to me to review with my honest opinion and results below.

The WeTek 2 is a Hybrid android TV box that has a built-in TV tuner, that can play movies and TV shows from an antenna or cable/satellite connection.

The combination of being able to playing free over-the-air TV, or streaming videos from online makes it an-all-around media center.

This makes it a great unit for cord cutters who like online streaming, but also want DVR options such as play, record, pause Live TV from an over-the-air TV antenna.

Specifications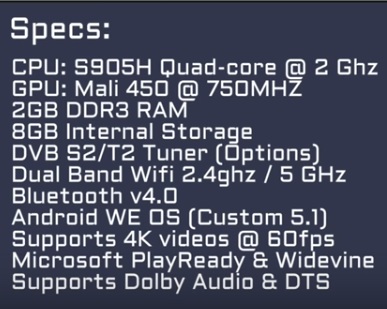 CPU: Amlogic S905H
GPU: Mali MP-450
RAM: 2GB DDR3
Internal Storage: 8GB
Optional ATSC, DVB, Tuner
WiFi: 802.11n Dual Band
Custom Android 5.1 WE OS
Video: 1080p, 4K Ultra HD

The box comes with the unit, remote control, power cables, instructions, and HDMI cable.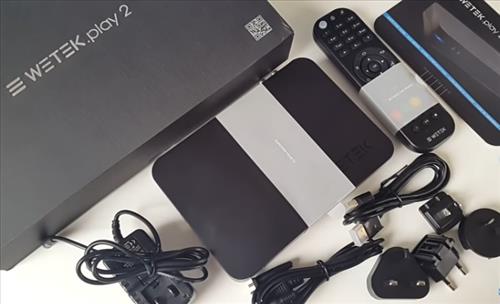 The box is about twice the size of most android TV boxes.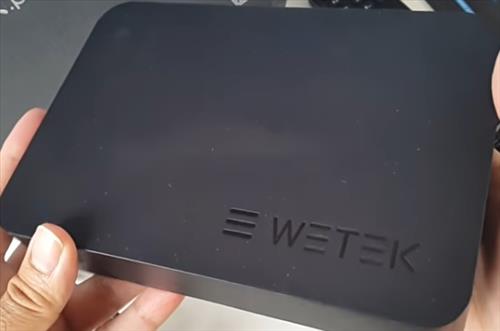 The back of the unit has a power port, 2 USB, Ethernet, coaxial input output, RS-232, HDMI, component, and Optical SPDIF.




The side has a SD-card and another USB slot.



The coaxial input output is a module that can be replaced with another module for ATSC, DVB, and so on depending on the Country it is used in.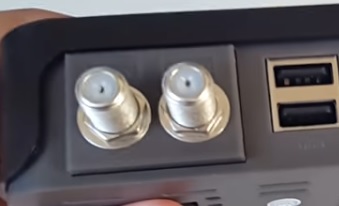 For example ATSC is used in the United States and DVB in the United Kingdom.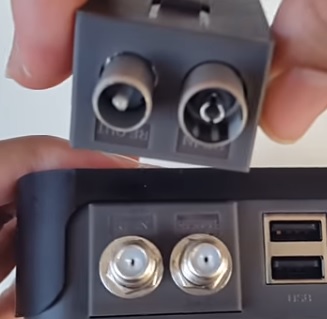 Swapping out the module is quick and easy to do if necessary.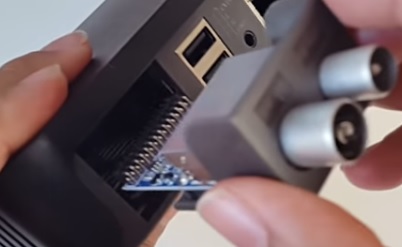 The box comes with one TV Tuner which can be chosen, ATSC or DVB, but both can be bought if necessary.

The remote control comes with programmable buttons, and at the bottom Record, Pause, and Play buttons for Live TV.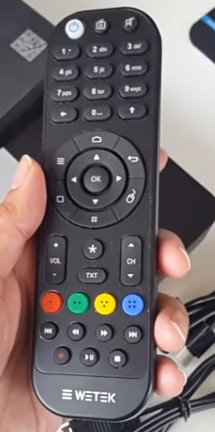 Turning on the unit it comes up to a nice Home Screen with access to apps and other features.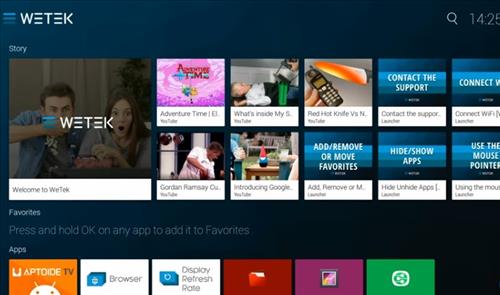 To use the TV Tuner hook up an antenna or cable signal and scan the channels from the WETV APP.


After channels are scanned they are ready to be watched.

Pressing the Blue button on the remote brings up a TV guide.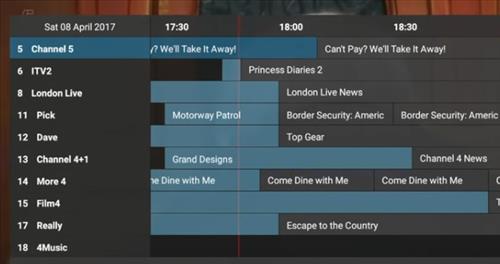 Another very nice feature is the live TV recording which can be setup with the record button.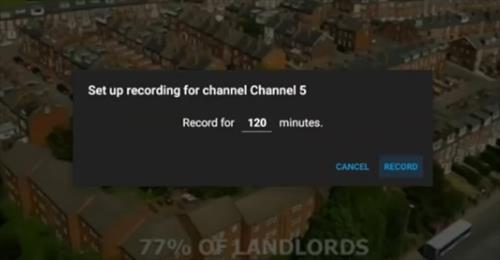 This is a great Tivo/DVR like option especially for those who use an over-the-air TV antenna and would like to Record, Play, and Pause.

Hardware Test
Testing the video I ran a new 4K ultra HD video and it ran with no problems.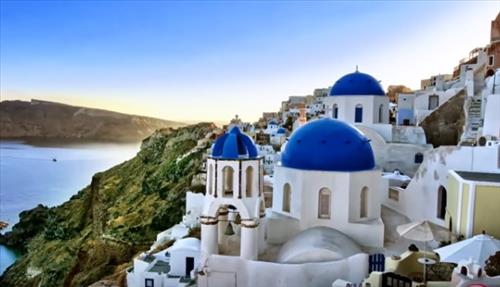 A quick basic WiFi test with SeedTest.net gave a speed of 34Mbps Down, and 9Mbps UP.




Antutu Benchmark test gave a result of 36848.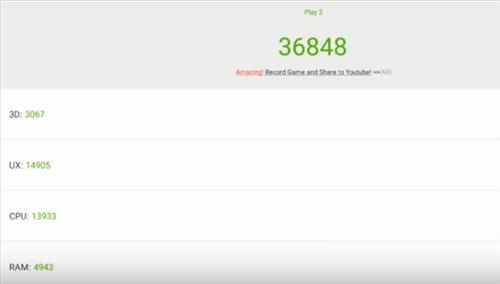 Summary
The WeTek Play 2 is a unique solution for cord cutters looking to get rid of Cable or Satellite TV.

The ability to play, record, and pause live TV from an antenna along with the ability to stream from online sources make it a nice box.

Its modular tuner for broadcast playback and recording can be bought Country specific for ATSC or DVB and is easy to swap out if necessary.

The hardware while not the fastest is plenty enough to stream HD videos to a TV.

I am still testing the unit so far with good results and will update if anything changes.

As always be sure to read the reviews on Amazon or elsewhere to be sure a unit is a good fit for you.