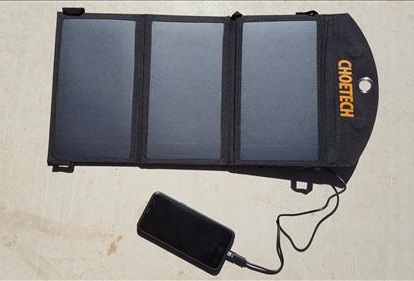 Solar panel chargers are niche items that are good when camping, traveling, or anytime there is no power.
This makes them nice to have in many scenarios when no power outlet will be available.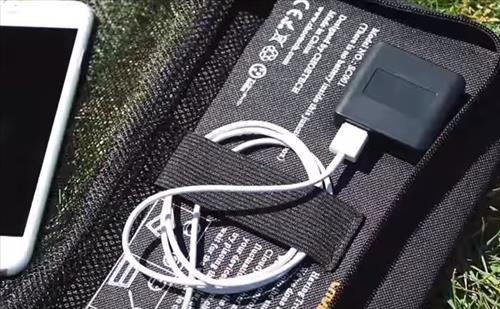 The Choetech 19 Watt solar panel charger is one such unit that is built to charge a smartphone from Sun power.
*This unit was sent to me to review with my honest opinion and results below.
Specifications
2 USB Power Ports
Up to 2.4 Amps
19 Watt
Transformation efficiency: 22%-25%
Output 1: 5 Volt 2.4A(Max)
Output: 2: 5 Volt 2.4A(Max)
Size: 10.2*6.3*0.7inch
Opened Size: 20.9*10.2inch
It comes in a nice fold-able case held together with magnets.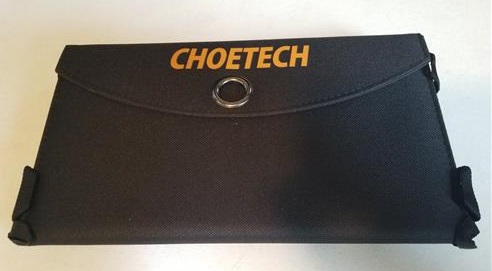 The back holds the accessories in a zipper case.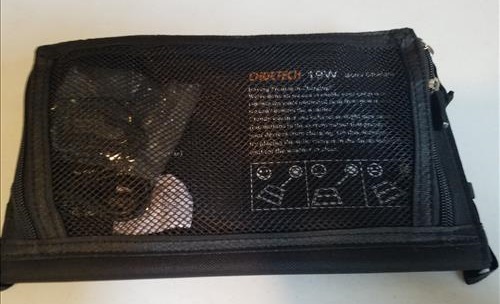 Inside the back it has a micro-USB power cable, clips, and instructions.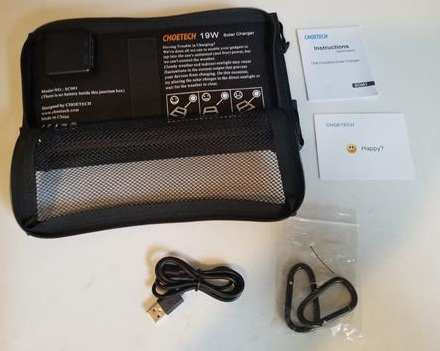 Inside the back, is also the 2 USB power plugs.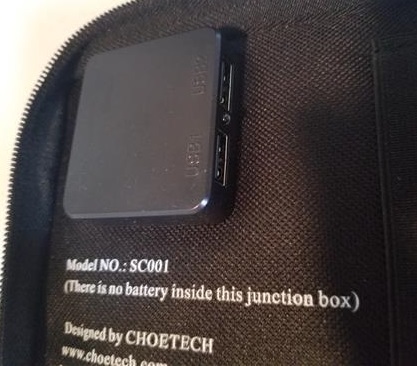 Unfolding the unit three solar panels open up and will automatically start to produce power when enough sunlight is available.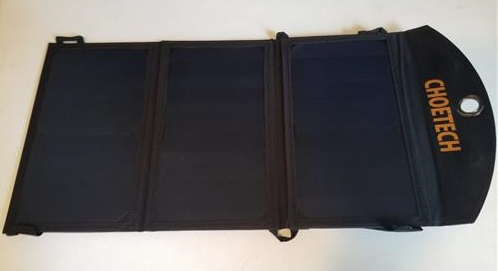 The charging cord can be held in the back of the case.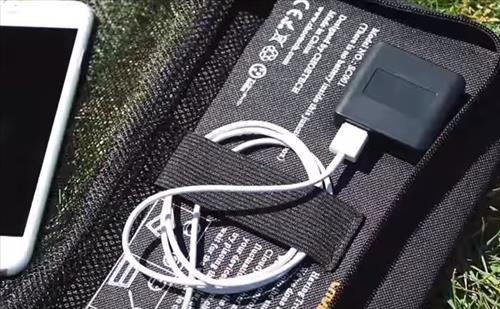 A smartphone can also be zipped up in the back making it easy to layout the panels.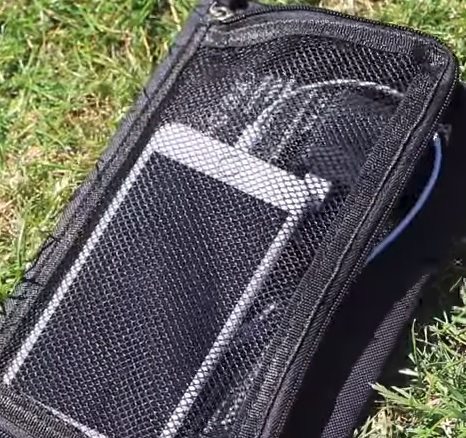 The USB ports are rated to put out 5 Volt up-to 2.4 Amps.
Of course, how bright the sun is shining will make a big impact on how well it charges.
On a bright day with no clouds the unit will charge as good as most power outlets.
I the day is cloudy it will not charge as well although it does still give out some power depending how dark it is.
*This post contains affiliate links.
Read More Reviews Here on Amazon
CHOETECH Solar iPhone Charger 19W Solar Charger Dual USB Port Foldable Solar Panel Charger Waterproof Compatible iPhone 11/ 11 Pro Max/ XS Max/8/7 Galaxy Note 10/10+ iPad Pro AirPods Nintendo Switch
Summary
The Choetech 19 Watt solar panel charger is a nice unit that does what it is built to do which is charge smartphone from sun power.
It can be used to charge other small devices as long as they have the rated input of 5 Volts 2.4 Amps.
I plan to set the unit with a Romoss portable power bank which I can plug into anytime and the panels charge it.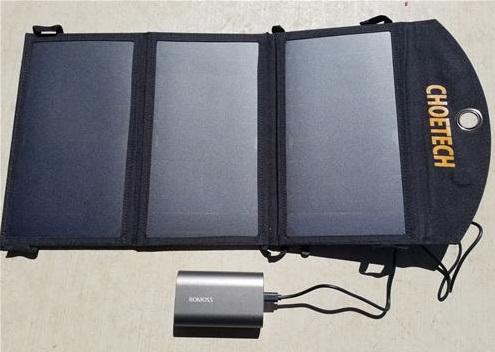 The power bank will be able to charge my phone when its cloudy or sun has gone down.
I am still testing the unit so far with good results and will update if anything changes.
As always be sure to read the reviews on Amazon, forums, or elsewhere to be sure a unit is a good fit for you.