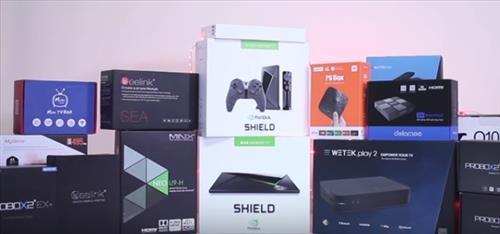 Android TV boxes have become very popular and have changed the way many watch movies and TV shows.

Besides streaming videos many any other options are also available such as playing games, checking social media, or even using Skype.

What is an Android TV Box?
Android TV boxes are nothing more then a computer with the android operating system loaded on it.

Like android smartphones apps can be installed from the Play Store that can do most anything you can think of.

While they can do many other things most buy them to stream their favorite movies and TV shows from the internet or a home library.

they can be used to stream from Netflix, Hulu, Amazon Prime, Kodi or any of the many online sources available.

With the many boxes available here we break down our favorite units all within a different price range.

High-end units are no doubt the best to get but can be outside many price ranges, with that in mind here is three levels of boxes.

In full disclosure these boxes have been sent to us from companies to review which we have done with our own honest opinion and results.

*This post contains affiliate links which at no cost to you allows us earn a commission on product purchases.

As always be sure to read the reviews on Amazon, forums, here, or elsewhere to be sure a unit is the right pick for you.

Our Picks for Best Android TV Boxes

High-End:
NVIDIA SHIELD TV Streaming Media Player [2017 Version]

Nvidia is a big player in the graphics card manufacturing and also builds this high-end box.

There are two versions available, one with a 16GB hard drive, and another with a 500GB internal hard drive.

It can stream video or music from most any online source with up to 4K quality.

It runs a NVIDIA Tegra X1 CPU with 3GB of RAM.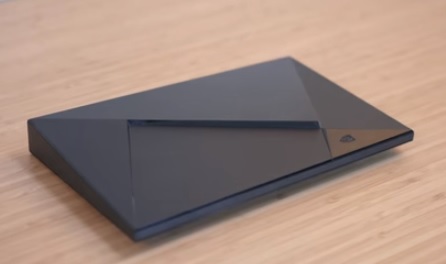 Other features include USB 3.0, the new 802.11ac WiFi, along with a gaming controller or remote control.

The Nvidia Shield Pro is in our opinion the best android TV box available.

Unfortunately it is not a low cost box and much more expensive than many other units.

If you have the money this would be the one to get, if you need a lower cost options read on.


…….

All-New Fire TV with 4K Ultra HD and Alexa Voice Remote (2017 Edition, Pendant) | Streaming Media Player

The Fire TV supports 4K Ultra HD with a Amlogic Quad-core 1.5 GHz CPU and 2GB of RAM.

It is built by Amazon so the quality and support are very good.

Antutu gives it a Benchmark Score of 72768 which is one of the highest scores for an Android TV box.

While there are many good units often they do not come with any support if things go wrong or during updates.

For this reason it is a good unit to have especially for a beginner Android box user since Amazon has such good support.

A new 3rd generation has recently been released which will have no problems streaming the new 4K Ultra HD videos.


…….
Omikai R-TV BOX X99 RK3399 4GB RAM 32GB ROM 6 Cores 64-Bit Android 7.1 USB 3.0 BT 4.1 Dual Wifi Type-C Port 4K FHD UHD Smart Media Player

The X99 is a new box for 2018 and comes with some impressive hardware.

It includes the RK3399 processor and 4GB of RAM.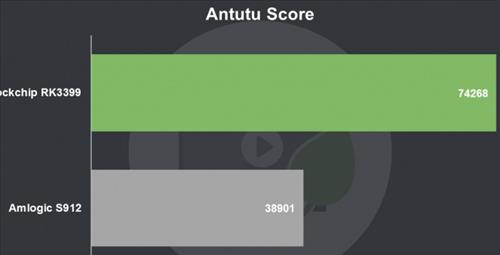 The RK3399 performs much better than the S912 and S905 processors.

It gave an Antutu Benchmark score of 76606 which is one of the fastest we have tested.

Read Full Review Here

Mid-Range:
MXR PRO TV Box 4K HD RK3328 4G 32G Quad-core Android 7.1 DDR3 4G+32G WIFI


The MXR PRO is a good mid-range box built for playing the new 4K Ultra HD video resolution.

It comes with the RK3328 processor, 4GB of RAM, and 32GB internal storage ROM.

The RK3328 is comparable to the S912 with a bit more improvement for 4K Ultra HD videos.

During testing it did well at streaming 4K @ 30FPS but did start to lose frames at 60FPS.

Overall it is a good budget box to stream the new 4K videos or any HD 1080p video.

Read Full Review Here

…….
Beelink A1 TV BOX Android 7.1 DDR3 RAM 4GB eMMC 16GB ARM Cortex-A53 Quad-core processor Bluetooth 4.0 Dual Wifi 2.4G+5.8G Smart TV BOX

Beelink makes many android tV boxes with the A1 being a mid-range unit.

It comes with a Rockchip 3368 CPU and 4GB of RAM.

In our test it did well enough and played HD 1080p videos nicely. It did struggle with the new 4K Ultra HD videos.

Antutu benchmark gave it a score of 33739 which is not the highest but for the price a good basic unit.

Read Full Review Here

…….
EstgoSZ H96 Pro 3GB RAM 32GB ROM TV Box Amlogic S912 Octa-core CPU Android 6.0 Dual-band WIFI 2.4GHz/5.0GHz Bluetooth 4.1 1000M LAN 4K 2K Set Top Box 2017 Model

The H96 Pro Plus is a new 2017 android TV box that comes with a S912 CPU and 3GB of RAM.

There are many units that run the S912 CPU but most with 1-2GB of RAM.

The H96 Pro Plus 3GB of RAM give it an extra boost when more power is necessary.

It also has dual band 802.11ac WiFi, 32GB internal storage, and built in Bluetooth.

Antutu gave it a score of 42036 which makes it a good mid range box with a little extra RAM when needed.

Read Full Review Here


2017 Newest Andriod 7.1 Smart TV Box TX92 Wifi 3G+32G 4K HD Amlogic S912 Octa core H.265

The TX92 is a square box with a LED clock on the front

It runs a S912 CPU, 3 GB of RAM, along with a built-in ROM and expandable storage.

During testing the WiFi did very well with a 163Mbps Download speed.

It is a good mid-range box at a low price that will work well at streaming and watching videos.

Read Full Review Here


Low-End:
Android TV Box, 4K Android 6.0 S905X Quad Core 3D Bluetooth Smart Media Box (8G)

If you are looking for a low cost unit the Tops MXV is an option.

It uses a S905 Quad-core CPU, 2GB of RAM, and has built-in WiFi.

Low-end cheap boxes have their place especially if you are a bit technical.

I have reviewed and used many low-end units and while not the best performance they do just fine once setup correctly.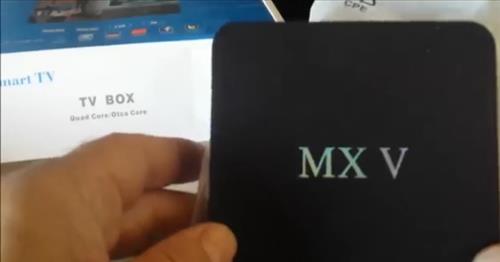 Unfortunately with these boxes there will be no support and they come needed to be setup often with limited instructions.

If you are a technical person you likely will have limited problems after getting things setup at the start.

If you are not technical and want something that works out of the box, along with support when needed a better higher end units should be looked at.

Read Full Review Here on the Tops MXV S905


Summary
There are many great android TV boxes available with the above units simply our picks depending on your budget.

If you have the money no doubt a high quality unit will be best.

Unfortunately for many of us paying the cost of a top unit is out of the price range.

Low end boxes do have their place and with some patience will work, simply don't expect more than you should from them.

If you do run into problems than there are may YouTube videos and online tutorials to help you work it out.

As always be sure to read the reviews on Amazon or elsewhere to be sure a unit is a good fit for you.