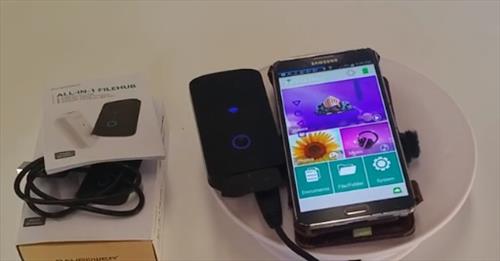 Portable travel routers were introduced a few years ago and have quickly become very popular.

They can do many things depending on the scenario from sharing files to sharing a internet connection.

For example a travel router with built-in storage can stream movies or music to multiple devices in a vehicle while moving.

This helps keep passengers busy even when no cell signal can be received.

They also can be setup to quickly backup a smartphones files and stored away until you get home.

Managing wireless signals for many devices while on-the-go is also a feature most mobile routers have.

There are many to choose from with some of our favorite picks below.

As always be sure to read the reviews on Amazon or elsewhere to be sure a unit is a good fit for you.

*This post contains affiliate links which at no cost to you allows us earn a commission on product purchases.

Our Picks for Best WiFi Travel Routers 2019

| Name | Wireless Band | USB Slot |
| --- | --- | --- |
| RAVPower FileHub AC750 | 2.4GHz and 5GHz | Yes |
| RAVPower FileHub Plus | 2.4GHz | Yes |
| HooToo TripMate Titan | 2.4GHz | Yes |
| TP-Link Portable Nano | 2.4GHz | No |
| GL.iNET Mini Travel Router | 2.4GHz | Yes |
RAVPower FileHub, Wireless Travel Router AC750, Portable SD Card HDD Backup and Data Transmission Unit, 6700mAh External Battery Pack 2019 Version

The RAVPower FileHub AC750 is a new model for 2019 with a lot of nice features.


It is a dual band unit and works in both the 2.4GHz and 5GHz frequencies.

Most other units are single band 2.4GHz units.

It also has many wireless modes including Router, Bridge, and AP.

Files can be quickly be transferred to and from a laptop or smartphone with up-to 5 devices able to connect.
…….
RAVPower FileHub Plus, Wireless Travel Router, Portable SD Card,HDD Backup Unit, DLNA NAS Sharing Media Streamer 6700mAh External Battery Pack for Android, Laptop, Cellphone, Ipad Pro (Not a Hotspot)

The FileHub Plus is the older RAVPower version but still has a lot of nice features at a lower cost.
It has a lot of options for anyone traveling or just on the go, from built-in USB and SD-card slots to extending a WiFi signal.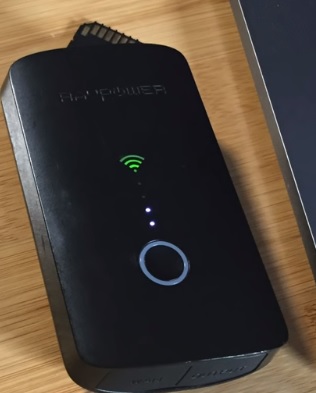 A USB Flash drive or SD-card can be loaded with files such as movies and stream to multiple devices wirelessly.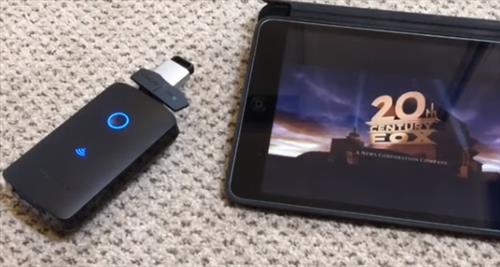 This is a great option while traveling since music, movies, or TV shows can be loaded up on flash drives and played anywhere, with no need to be connected to the internet.

It can also convert a wired Ethernet connection to a WiFi signal that can be shared with more then one device.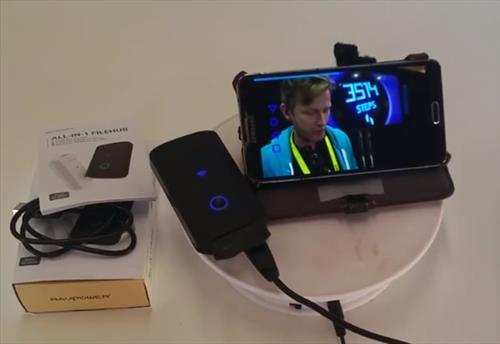 The downside is the Filehub Plus is only a 2.4GHz Wireless-N unit and doesn't work in the 5GHz range.

…….
HooToo Wireless Travel Router, FileHub, 10400mAh External Battery, USB Port, High Performance Travel Charger – TripMate Titan 300Mbps (Not a Hotspot)

HooToo makes several nice travel routers that are very popular.

Some of the features include backing up data from a phone such as pictures wirelessly, streaming movies or music that has been copied to it, emergency charging for phones or other small electronics.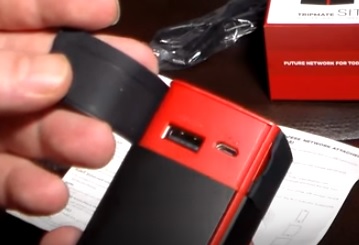 HoToo travel routers can also broadcast a WiFi signal once plugged into an Ethernet cable, or be used in router mode and bridge mode.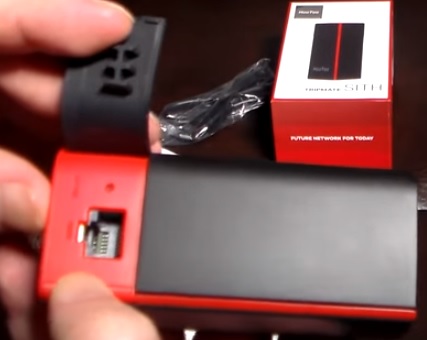 With the many nice features HooToo offers there is no doubt many who can benefit from their low-cost units.

…….
TP-Link N300 Wireless Portable Nano Travel Router – WiFi Bridge/Range Extender/Access Point/Client Modes, Mobile in Pocket(TL-WR802N)

TP-LINK also makes travel routers with the TL-WR802N being one of them.

The TL-WR810N is built mainly to connect to WiFi signals.

It has many modes it can operate in depending on the situation.

Pictures can be shared or movies and music streamed from the device while moving in a car.

It is a good unit setup to mange WiFi connections including WiFi Bridge, Range Extender, Access Point, and Client Modes,

…….
GL.iNet GL-AR750S-Ext Gigabit Travel AC Router (Slate), 300Mbps(2.4G)+433Mbps(5G) Wi-Fi, 128MB RAM, MicroSD Support, OpenWrt/LEDE pre-Installed, Cloudflare DNS, Power Adapter and Cables Included

This small unit is from GL.iNET and is built to manage many different WiFi scenarios while travailing.

For example one feature is to use a single hotel/motel internet connection and allow many devices to share it at the same time.

It can also be a WiFi bridge, extender, access point, hotspot, or basically any WiFi configuration you can think of.

There is no built-in storage but does have USB and SD-Card slot to add storage if needed.

A very nice feature is the built-in OpenVPN Client which is compatible with most VPN providers.
This means it can quickly be setup as a VPN router any device can connect to for all the security and privacy a VPN gives.

Summary
There is many good small portable routers that can make life easier while traveling.
Picking a good travel router, like any device, comes down to what is the best fit for you.

If your main goal is to stream videos to the kids while traveling getting a unit with built in storage and expandable external storage is a good idea.

If you want to manage your WiFi signals a unit with more wireless features the better.

How easy the device is to setup and use should also be taken into consideration.