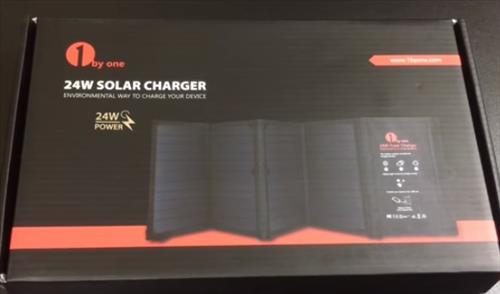 Solar panel cellphone chargers are a niche item that can be very convenient in the right situation.

For example while camping or hiking no wall power socket is needed, or big batteries taken to get your smartphone or tablet charged.

One of these units is the 1byone 24 Watt Foldable Solar Charger that can charge Apple or android devices.

It can charge one deice at up-to 3.3 Amps, or two devices at 2.4 Amp max.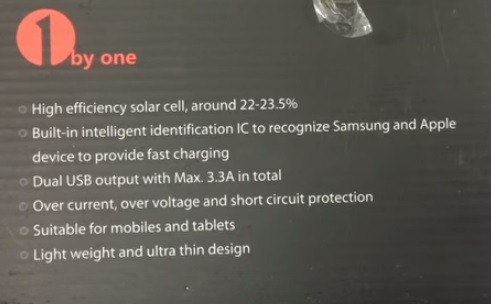 The panels come in a fold-able jacket that can be packed up and carried about.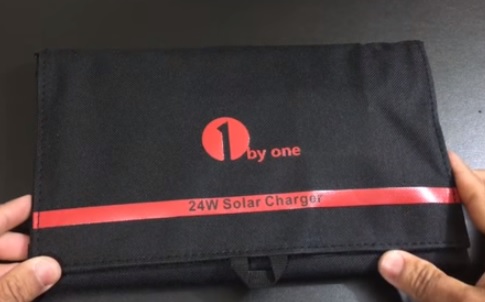 It is roughly a inch thick and weighs 1.3 pounds.

Four panels fold out to collect sunlight.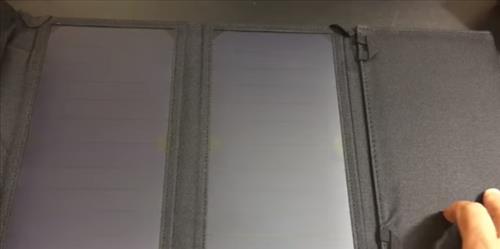 A side pouch has two USB ports to plug in for power.


Smart charge technology automatically detects if its a iPhone or Android.

To test it we laid out all the panels open on a sunny in direct sunlight.



I metering device was hooked up to see what the voltage and amperage was as it charged.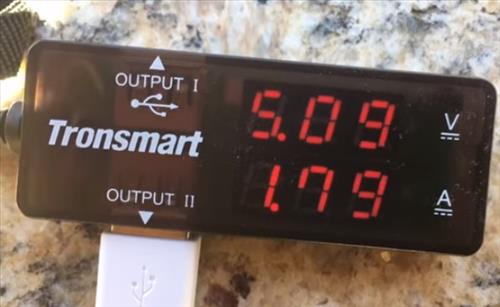 A Samsung Galaxy S7 was plugged in and it charged at roughly 5 volts (5.09) at almost 2 Amps (1.79 Amps).

It is not a Qualcomm quick charge unit, so it will need to slow charge as any standard wall outlet charger would.

The unit did a good job of charging the S7 and did about the same as many home charger units would, of course some home chargers can go faster depending on their amp output.

Keep in mind this was done on a sunny day so result will vary depending on the weather and amount of sun.

Summary
Mini solar powered smartphone chargers are a nice thing to have when you are away from a power source.

This unit from 1byone is a good portable unit for one or two devices.

With solar panels it will always depend on how sunny the day is as to how well they charge.

On a nice bright day with no clouds the results will be great and work good charging up your devices.

On cloudy days much less so if at all, as you will be at the mercy of the weather.

There are other units that include a battery but this will add to the weight being carried about which is always a consideration.

Besides camping this is a good unit to have in a power outage or road side emergency, and will be nice to have in such a situation.

As always be sure to read the reviews on Amazon or elsewhere to be sure a unit is a good fit for you.