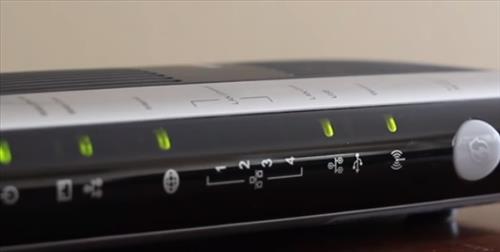 A dual band router is a device that can transmit and receive data at 2.4GHz and 5GHz wireless frequencies.
2.4GHz band was the original standard with the 5GHz added later.
The reasoning behind dual band is that the 2.4GHz band has become too filled with traffic causing packet collisions and packet loses slowing down data transfer.
When a packet collides with another or is lost a router must resend the packet slowing down the network.
The 5GHz band is relativity unused and therefore can transmit data with less packet collisions.
The problem is many devices don't use the 5GHz band and need to use 2.4GHz.
To get the best of both worlds a dual band router can transmit and receive in both the 2.4GHz and 5GHz bands.
5GHz is best used with gaming or streaming HD video and is also called Gigabit WiFi.
Gigabit WiFi is set up to use wireless-N (802.11n), wireless-AC (802.11ac), and the new 802.11ax protocols.
Frequency of each 802.11 standard
802.11 Version —— Frequency
802.11a ———————— 5 GHz
802.11b ———————— 2.4 GHz
802.11g ———————— 2.4 GHz
802.11n ———————— 2.4 GHz and 5 GHz
802.11ac ———————– 5 GHz
802.11ax ———————– 5 GHz
Interestingly, the original wireless 802.11a used 5GHz in the 1990's but was abandoned for the 2.4GHz band.
So what does this all mean?
Wireless-N is here to stay for a long time since it can work at both the 2.4GHz and 5GHz bands.
The new wireless 802.11ac or gigabit wireless is great but really setup for high bandwidth users and dedicated devices.
Buying a dual band router is a good idea when looking toward the future of router and device compatibility.
When buying a wireless device such as a tablet or laptop simply be sure it supports wireless-N, all new devices do, and which ever frequency band it uses will not matter since a dual band router can support both.