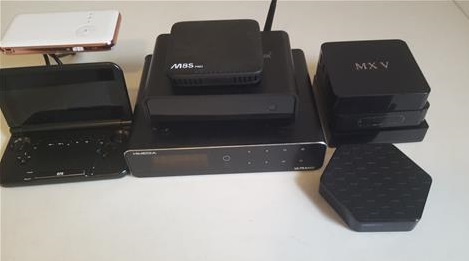 Kodi has become the go-to streaming media center for everyone from cable cutters, to anyone wanting a great media experience.

The basic requirements to run Kodi are listed as 3D capable GPU graphics hardware controller for all rendering, a Dual-core 2 GHz or better CPU, and 1 GB of RAM.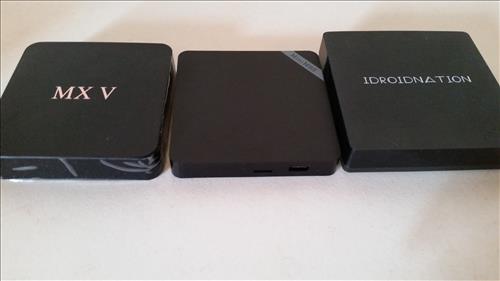 Of course it can be installed and used on slower machines but becomes laggy.

To give an example I have installed Kodi on a Raspberry Pi 3 and it does work although it does freeze up at moments.

When it comes to Kodi boxes there are many to choose from and can vary wildly in hardware.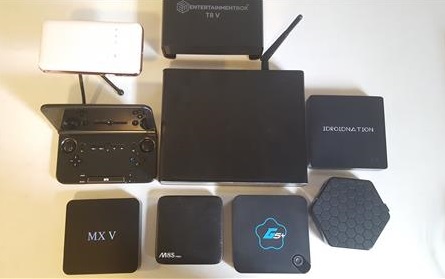 As listed above they should have at least the basic specifications to run Kodi, but ideally faster.

In 2017 the minimum hardware specification for a Kodi box should be at least 2GB RAM and a S905 CPU or better.

Android TV Box CPUs
Here are the basic processors android TV boxes currently use and what to look for.

Keep in mind some processors will be better at certain task even if they score lower. For example while the RK3399 beats the S912 at most task, it lacks support for features such as HDR (High Dynamic Range).

M8 family (M805): Obsolete
S8 Family (S805): Obsolete
S905: Good low-end processor
S912: Slightly better performance compared to the S905 and a good low-to-mid range CPU.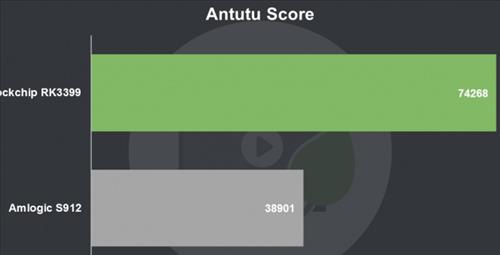 RK3399: High Performance
NVIDIA Tegra X1: High Performance

After reviewing Kodi android TV boxes for the last two years here is our picks for the best options. The units come in all shapes sizes and price ranges.

As always be sure to read reviews on Amazon, here, or elsewhere to be sure a unit is the right pick for you.

Our Picks For The Top Android TV KODI Media Center Boxes 2017

… Best Budget Boxes

T95Z Plus Android TV Box Amlogic S912 Octa Core Android 6.0 Marshmallow 2GB DDR RAM Streaming Media Player


Antutu Benchmark Score 41158

The T95Z Plus uses the S912 Amilogic processor with 2 GB of RAM.

The S912 is a slight improvement over the S905 and a big improvement over the S805/S812 many older boxes ship with, expect to see many units being sold with a S912.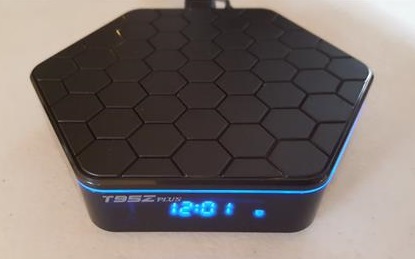 In testing the WiFi was fast and maxed out a 50Mbps Download, and 5Mbps Upload connection. It also can play 720p, 1080p, or the new 4K Ultra HD videos.

The S912 CPU, 2GB RAM, and 16GB internal storage made it easily able to run the new Kodi 17.4 Krypton.

Read Here for a Full Review of the T95Z Plus

…….
Balight 2017 The latest M8S PRO Android 7.1 TV BOX 3GB+16GB DDR4 Amlogic S912 Octa-core ARM Cortex-A53 CPU up to 2 GHz Built in 2.4G/5G WiFi With Bluetooth 4.1+HS

Antutu Benchmark Score 40673

The M8S Pro is a nice unit with some good hardware.

It runs a S912 processor and 3GB of RAM. It also has good internal storage size at 32GB, and is expandable with a SD-Card or Flash drive.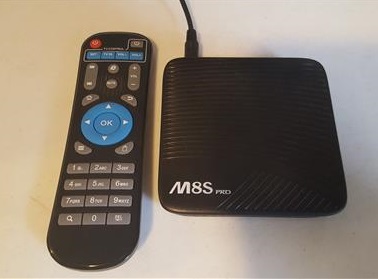 In our test it handled Kodi and playing HD 4K videos well. The WiFi also did well at 52Mbps download speed.

It is one of the better units for the price and worth a look if you are on a budget.

Read Here for a Full Review M8S Pro

…….
Tops MXV Android TV BOX Amlogic S905 Quad-core Mini PC Streaming Media Player 2GB/8GB with Keyboard


Antutu Benchmark Score 35841

The MXV runs a Quad Core S905 CPU with 2GB of RAM.

One of the things that makes it stand out is it is cheap.

The box we have came with Kodi Jarvis which we upgraded now to Krypton 17.4 and it is still working great.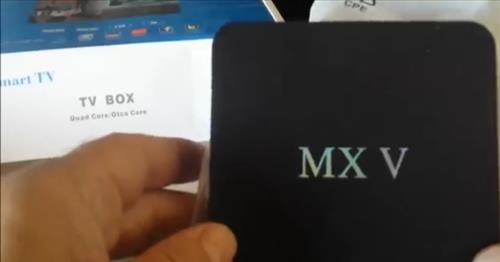 While not the fastest Kodi android box it does work well enough. If you are on a budget it is worth a look.

Read Here for a Full Review of the MXV

… Best Mid-Range Boxes

Fire TV | Streaming Media Player

Antutu Benchmark Score 72768

The Fire TV supports 4K Ultra HD with a MediaTek Quad-core CPU and 2GB of RAM.

It also comes the 802.11ac dual band WiFi that makes it a good wireless unit.

Since it is made by Amazon the build quality is very good along with great support.

The one downside is that Kodi needs to be side loaded which isn't too difficult as long as you have some technical ability.

Overall it is a very good box to use and run Kodi. Be sure to watch some YouTube videos on how to side load Kodi onto a Fire TV box before going this route.

…….
EstgoSZ H96 Pro 3GB RAM 32GB ROM TV Box Amlogic S912 Octa-core CPU Android 6.0 Dual-band WIFI 2.4GHz/5.0GHz Bluetooth 4.1 1000M LAN 4K 2K Set Top Box 2017 Model

Antutu Benchmark Score 42036

The H96 PRO PLUS is a nice Kodi android TV box for 2017 that performed very well in our test.

It uses the S912 CPU with 3GB of RAM and 32GB of internal storage.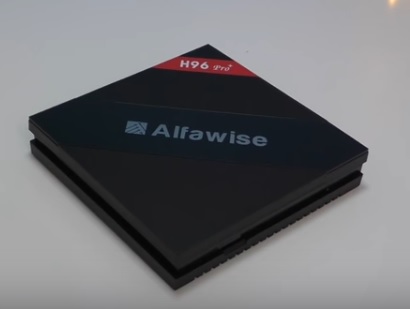 The WiFi is also very good using dual band 802.11ac which during test gave download speeds of 196Mbps at 5GHz and 47MBps at 2.4 GHz.

Many units now use the S912 CPU but most use less RAM and internal storage. The extra 3GB of RAM gives it a nice boost when needed.

Read Full Review Here of the H96 PRO PLUS

…….
Beelink GT1 Ultimate TV Box with Android 6.0 S912 Octa Core ARM Cortex-A53 CPU up to 2GHz(DVFS) DDR4 3GB Onboard eMMC Flash 32GB 1000Mbps LAN IEEE 802.11a/b/g/n/ac, 2.4G+5.8G BT 4.0

Antutu Benchmark Score 39183

The Beelink GT1 Ultimate has similar hardware to the H96 PRO with 3GB of RAM and a S912 CPU.

It is a small box that has a diamond pattern on the top.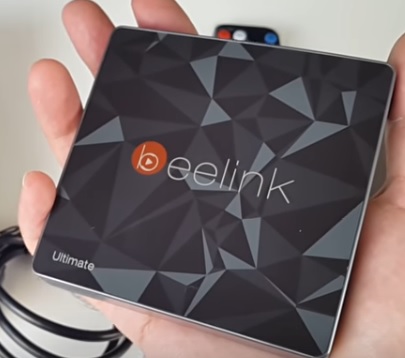 It performed very well in our test streaming HD 4K videos and playing retro games.

There is 3 USB slots, a SD-card slot, and a remote control that can also controls a TV which is a nice extra.

Read Full Review Here of the Beelink GT1 Ultimate

… Best High-End Boxes

NVIDIA SHIELD TV Pro Home Media Server


Antutu Benchmark Score 130766

The NVIDIA Shield is a very popular Kodi android TV box that has many nice features.

It has a NVIDIA Tegra X1 processor, 3GB Ram, 802.11ac WiFi, and USB 3.0.

Two version can be bought 16GB and 500GB that give more internal hard drive space. Most Kodi boxes don't give this option and have limited internal space. If you have a large video library you want to store and play a 500 GB hard drive version can be bought.

There is a new 2017 version of the Shield that is smaller then the old one and comes with a new redesigned controller.

While more costly than other options it is a nice box to run Kodi on. The NVIDIA SHIELD Pro combined with Kodi is definitely a cable TV killer.

…….
Omikai R-TV BOX K99 RK3399 4GB RAM 32GB ROM 6 Cores 64-Bit Android 6.0 USB 3.0 BT 4.0 Dual Wifi Type-C Display Port 4K FHD UHD Smart Media Player

Antutu Benchmark Score 77453

The R99 / K99 is a new unit for 2017 with some very impressive hardware.

It comes with a 4GB of RAM and a RK3399 processor along with dual band WiFi.

In our test it outperformed all other boxes except the Shield.

The one downside is the high price range it currently has. While it does have a high price it also shows how far android TV boxes have come in 2017 and even starting to give the NVIDIA SHIELD a run on performance.

Read Here for a Full Review of the R99

… Best Combination Boxes

WeTek Play 2 Hybrid Media Center 4K Ultra HD Android Tv IPTV/OTT Box 2 GB DDR3 (ATSC)

The WeTek Play 2 is a new box that combines the Android OS with a TV tuner that can record, pause, and play live TV.

This means an over-the-air TV antenna can be hooked to the unit which can become a DVR for all the free stations broadcast over the air.



Since it is an android box it can still stream from online sources with Kodi, YouTube, or most other sources.

It has a small module that is easily swapped out to pick up ATSC (USA), or DVB (UK) over-the-air broadcast.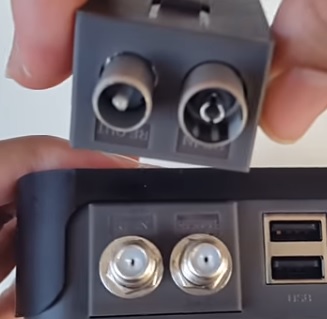 The WeTek Play 2 is a great unit for any cord cutter looking to get rid of cable/satellite TV, and have the option of streaming online or watching free OTA TV.

Read Here for a Full Review of the WeTek Play 2 Hybrid

…….
DroidBOX PlayOn GPD XD Gamepad Handheld 5″ Touchscreen Android 4.4.4, Kodi, XBMC; Extra fast RK3288 Quad Core 1.8GHz CPU, a Mali-T764 GPU, 2GB RAM and 32GB of storage

DroidBOX has made some nice Kodi units from projectors to portable all with good support.

The DroidBOX PlayOn is built as a portable Kodi box and game emulator.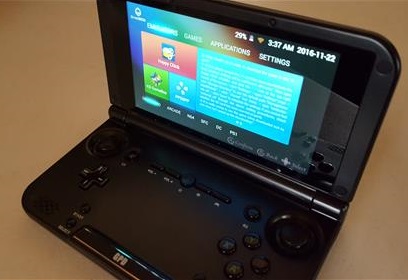 It has roughly the same look as a Nintendo 3DS along with a nice button layout.

A HDMI cable can be connected to a TV to watch videos with Kodi or play games on a big screen.

The DroidBOX PlayOn is a great device for those traveling and needing an all around entertainment device, from playing games to watching videos with Kodi.

There is a built in battery which last 5-7 hours depending what it is being played.

Read Here for a Full Review of the GPD XD DroidBOX PlayOn Android Gamepad

…….
Himedia Q10 PRO:QUAD CORE ANDROID TV BOX A53 CPU/MALI-720 GPU ANDROID 5.1 4KX2K@60FPS ULTRAHD VIDEOS WITH FLIPPING HD ENCLOSURE
The Himedia Q10 PRO is a high-end Kodi android TV box with many nice features.

The main nice feature is the ability to quickly snap in a SATA hard drive which makes it a good unit to store lots of videos, music, or games.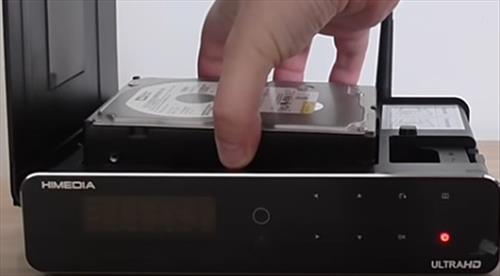 It uses the Hi3798C V200 chipset with a Realtek RTD1295 processors which is one of the best ARM based CPU's available.

The Himedia Q10 PRO is not a cheap box and on almost the same level as the Nvidia Shield.

It also has dual band WiFi which can run on the new 5 GHz 802.11ac protocol. If you have a dual band router you will have no problems with a fast internet connection, at least to the router.

Read Here for a Full Review of The Himedia Q10 PRO

Summary
Kodi android TV boxes have changed a lot in the last year going from 1GB of RAM to 2GB of RAM or more.

A box with 1GB of RAM will still run Kodi but is not ideal for future updates and cost about the same for a box with 2 GB of RAM.

The processors have also changed with older units mainly using the S805 and new unit using the S905, or better.

Many of the older boxes are still sold so be wary of these older boxes, especially since the new ones cost almost the same.

If you want the best one available than most would agree that the Nvidia Shield is currently the top box to get. It unfortunately is also the most expensive.

Many of the lower-end cheap boxes run Kodi well but do require some technicality.

For example during a major update with Kodi there will be almost no support, if any. Also many of them have less than desirable WiFi, so running a Ethernet cable may be necessary.

With that said and having reviewed many units they do work and continue to work. I know people who bought a cheap box 1-2 years ago and continue to use it daily.

Just keep in mind if a low cost box has a problem than you will need to get a bit technical. There are lots of YouTube videos and tutorials that can help.

When buying a Kodi box read the reviews on Amazon to be sure it meets your technical ability. While any of these boxes will run Kodi they often come with some degree of setup that may not be for everyone.


This list is updated to reflect the current state of hardware requirements for Kodi. Older boxes that once were recommended are pulled and replaced with up-to-date versions.