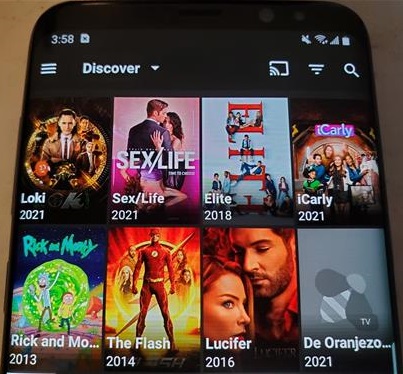 Bee TV is a Movie and TV show APK for Android devices, including smartphones, TV boxes, and the Fire TV Stick.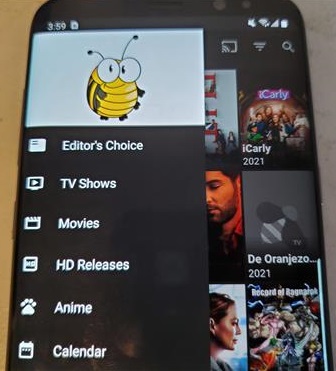 Sections include Editors Choice, TV Shows, Movies, HD Releases, Anime, Calendar, and more.
There are two versions, the standard versions with commercials and the modded version.
It is recommended to install the modded version unless you want to see ads.
Bee TV is available from several locations, including the Free-Tech AppLinked Store.
Below is how to install the new AppLinked and install the Bee TV APK.
AppLinked is an easy way to share files across Android devices and a replacement for File-linked, which shut down.
If you already have AppLinked installed, the Free-Tech Store Code is 5555, which has Bee TV for download.
Name
Bee TV
Location
AppLinked Store Code 5555
Install Bee TV Android APK On a Smartphone or Android TV Box Using AppLinked
Open a Browser such as Chrome and go to Inside-4-Android Studios website https://i4studio.co.uk/applinked/version/

Click on applinked.apk

Click OK on the popup

Click Open

Click Install

Open Applinked and click on Add Store

Type in the Store Code 5555 and click Submit

Click Select Store and choose 5555

Scroll down find and click Bee TV Mod

Click Install
How To Install Bee TV Android APK On a Fire TV Stick Using AppLinked
At the top go to Settings

Scroll to the right and click My Fire TV

Select Developer Options

Turn On both ABD debugging and Apps from Unknown Sources

Go Back to the Home Screen and find the search option at eh left

Click to the left for the search options to come up

Type in Downloader scroll to it and click it

The Downloader App should come up click it

Click Download for the Downloader app to download and install

After it installs click Open

Click Allow for the Downloader app to work

A notification will come up showing the Apps features and updates click OK

Click in the address box section

Type in https://i4studio.co.uk/applinked/version/ and click GO

Click on applinked.apk to download the file

After it downloads click Install

After it installs click Done

It is usually a good idea to delete the downloaded file to save on space.

Go to Apps Find and click AppLinked

Enter the Store Code 5555

Scroll down find and click Bee TV Mod

Click Download

Click Install