Kodi add-ons are in a constant state of change with old ones that often were once the best sometimes replaced by newer add-ons.

This page is regularly updated to reflect changes and show the top current best working Kodi add-ons along with user Polls for feedback.

Each month we also test new popular addons to see if they make the list.

Since Exodus has been dominating as the most popular Kodi add-on we have split up the Poll.

One Poll will include Exodus and another exclude it. Hopefully this will help give a better picture for the top add-ons being used beside Exodus.

Be sure to vote for your favorite Kodi add-on below or let us know in the comments.

Here are the new Poll results.

Poll Results



From the Poll results, here is the list of Top 10 Kodi add-ons for April 2017, along with new add-ons being tested.






Top 10 Kodi Add-ons for April 2017

1… Exodus


Exodus is currently the most popular Kodi add-on and works very well. It plays movies, and TV shows.

It is the evolution of the popular Genesis add-on with updated code by the creator Lambda. The author Lambda has stepped down from maintaining it recently leaving its future uncertain.

Instructions For Installing Exodus Kodi 16.1 Jarvis
Instructions For Installing Exodus Kodi 17 Krypton


2… Phoenix


Phoenix has a lot of content including TV shows, movies and sports.

It is a nice add-on that has been steadily updated with new sources.

It has a ton of content with-in it from a kids section to sports and movies. There is more than one contributor to Phoenix which makes it a big resource to find good streams.

Instructions for Installing Phoenix Add-on Kodi 16.1 Jarvis
Instructions for Installing Phoenix Add-on Kodi 17 krypton


3… Specto Fork


Specto Fork is a project started to update the code from Genesis.

Since the code is based on Genesis it has the same user interface with TV shows and movies.

Specto has a favorites folder which allows to quickly save and find your favorite programs.

Instructions for Installing Specto Fork Kodi 16.1 Jarvis
Instructions for Installing Specto Fork Kodi 17 Krypton


4… ZEN


Zen is very similar to Exodus with a lot more settings and a sections to save favorites to called My List.

Like Exodus it streams movies and TV shows and gives a server list to choose from.

Instructions For Installing ZEN Kodi Jarvis 16.1
Instructions For Installing ZEN Kodi 17 Krypton


5… BOB Unrestricted


BoB is an add-on from original members of Phoenix.

Previous member of the popular Phoenix add-on, Blue and Valhalla, have let and created BOB. It plays a wide range of content including TV shows, movies. music, and sports.

Playing streams is one-click with no need to search through a server list. Funny messages appear while waiting for the stream to start. (There is a option to set the messages to possibly offensive in settings.)

Instructions for Installing BOB Unrestricted Kodi 16.1 Jarvis
Instructions for Installing BOB Unrestricted Kodi 17 Krypton


6… UK Turk's Playlists


UK Turk's is a nice add-on with a unique layout for categories such as live TV, TV shows, sports, movies, cartoons, and documentaries.

It also has a one-click-to play, so no need to search through a sever list for a good feed.

Instructions for Installing UK Turk's Playlists Kodi 16.1 Jarvis
Instructions for Installing UK Turk's Playlists Kodi 17 Krypton


7… SportsDevil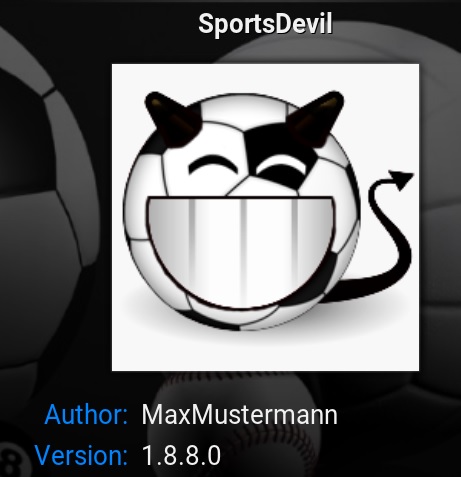 SportsDevil as its name suggest is mainly for sports but also has a wide variety of other channels.

Its best feature is many of the streams play live streams from the Cartoon Network to Fox News.

The live streams are a bit of a hit or miss if they work depending on how many others are trying to stream at the same time.

Instructions for Installing SportsDevil Kodi 16.1 Jarvis
Instructions for Installing SportsDevil Kodi 17 Krypton


8… 1Channel


1Channel has been around awhile and is still going strong. It is a good companion to Exodus and both can play the same content.

1Channel has a straight to the point interface with less show or movie information. It is still one of the best add-ons to have.

Instructions for Installing 1Channel Kodi 16.1 Jarvis
Instructions for Installing 1Channel Kodi 17 Krypton


9… SALTS


SALTS (Stream All The Sources) is a interesting add-on as it is trying to solve the problem of unreliable sources.

It has an option for using paid services called Real Debrid Accounts that are supposed to help stream better video sources.

There is a free option in SALTS so the paid services are not required.

Instructions For Installing SALTS Kodi Jarvis 16.1
Instructions For Installing SALTS Kodi 17 Krypton


10… GoodFellas 2.0


GoodFellas 2.0 is an add-on with a lot of sections and content including movies, TV shows, news channels, sports, military and much more.

Some streams use the popular Specto Fork add-on which will automatically installs if needed.

How To Install GoodFellas 2.0 Kodi 16.1 Jarvis
How To Install GoodFellas 2.0 Kodi 17.1 Krypton








New Add-Ons Being Tested April 2017

… HEVC Video Club


HEVC Video Club is a new add-on that separates videos into HD quality.

Separating videos into HD quality makes it easy for those with good bandwidth to watch high resolution 1080p or even 3D movies.

It also allows for those with limited bandwidth to watch a video at a lower resolution and not buffer.

There is even a 300Mb movie section which would be good for those with limited cell phone plan.

How To Install HEVC Video Club Kodi 16.1 Jarvis
How To Install HEVC Video Club Kodi 17.1 Krypton

… JAFMA


JAFMA is a nice Kodi video add-on that breaks movies and TV shows into categories.

Categories include Latest movies, most viewed, highest rated, Top IMDB, genres, search and more.

It is also plays streams with one click.

How To Install JAFMA Kodi 16.1 Jarvis
How To Install JAFMA Kodi 17.1 Krypton

… Players Klub Beta


The Players Klub is a new add-on still in Beta but so far working very well.

It is a Live TV IPTV add-on with many streams divided into categories including USA, MLB, Local News, Canadian TV, Latino / Spanish TV, NHL, NFL, and more.

A username and password is needed to get the streams which has changed three times but has not changed lately.

How To Install Players Klub Beta Kodi 16.1 Jarvis
How To Install Players Klub Beta Kodi 17.1 Krypton

… 321Movies


321Movies is a new add-on from MisterX. The interface is plain but gets right to the point with many categories.

Being able to click the many categories makes it easy to quickly find the right kind of movie or TV show wanted.

Every movie has a YouTube trailer which is a nice feature to see if its worth watching.

The one bad thing about 321movies is it currently only gives streams from OpenLoad. This means if OpenLoad goes down or becomes busy the streams will not play.

How To Install 321Movies Kodi 17.1 Krypton

… Wolf Pack


Wolf Pack is an add-on that has a section for most everything.

It includes live TV, latest movies, 3D movies, TV shows, anime, documentaries, kids zone, music, standup, live cams, and much more.

The streams so far have been working very well with good links.

How To Install Wolf Pack 16.1 Jarvis
How To Install Wolf Pack Kodi 17.1 Krypton





New Poll April 2017

Old Top Kodi Add-On Polls

Add-on Worth Mentioning


… Navi-X


Navi-X is the oldest working add-on when it comes to Kodi. It was around when Kodi was still on the Xbox and called XBMC.

It is basically a barrage of channels by individuals sharing their favorite content.

If you can think of it, likely it can be found with-in Navi-X.

Instructions For Installing Navi-X Kodi 16.1 Jarvis
Instructions For Installing Navi-X Kodi 17.1 Krypton

Read Here for A Guide To Kodi and Streaming Movies / TV Shows

Kodi add-ons have exploded in the last year with new ones coming out almost daily.

This page uses Polls for user feedback to see which add-ons are being used the most in the community.

There is no-doubt many other Kodi plugins that are also good which we try and evaluate new ones each month. We add new ones that are found to the polls to see if it makes the list or not. No plugins are coded by us and we have no connection with Kodi. Most all programs listed here are coded by third party sources.

Read Here To See Our Picks For TOP Best KODI Boxes of 2017.