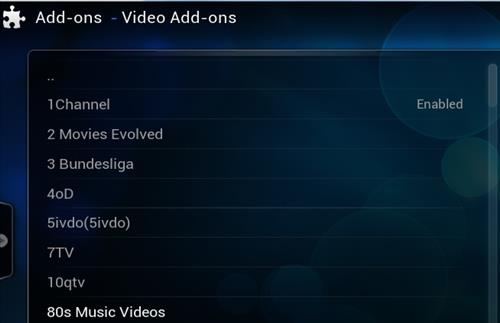 Installing add-ons are necessary to customize Kodi to do what you want it to do.

For example adding popular movie add-ons such as 1Channel or Genesis.

If you are new to Kodi the way add-ons are installed into Kodi may be difficult to understand at first, but is easy once it is done a few times.


What are Kodi add-ons?
Add-ons are like apps for a smartphone.

They are coded by third party programmers who code them without the help of the Kodi development team.

This is the way Kodi is setup and what makes it so useful.

Kodi by itself simply gives the necessary package to stream and play any type of media on different platforms. Such as a computer or smartphone.

Each add-on is only as good as the person who coded it. Also add-ons need to be constantly maintained as things change or they will stop working.

Keep in mind the people who code Kodi and the add-ons give it all away for free and are not making money from their work.


How A Kodi add-ons is Installed.
A add-on can be installed from either the coders website/links or from what is called a repository.

Most programmers don't have a website so they simply add their add-on to the popular Kodi repositories.

For this reason installing add-ons from a repository is not only easiest method but almost required.

What is a Repository?
A repository is simply a place that add-ons are uploaded to and can be downloaded and automatically installed into Kodi.

The repositories location is a URL.

For example the popular SuperRepo repository URL is


Step By Step How To Install A Repository

1…
Go To SYSTEM–>File Manager





2…
Add Source



3…
Here is where the URL for the repositories location is entered and it name.
For this example I have entered the URL for the popular SuperRepo repository
As you can see in the picture the URL is and the name is SuperRepo.

If you have another repository you wish to add enter its URL and Name here.

4…
Go back out to the main screen and click SYSTEM–>SETTINGS



7…
Here the repository is selected. In this example I am installing SuperRepo so that is the one I am selecting.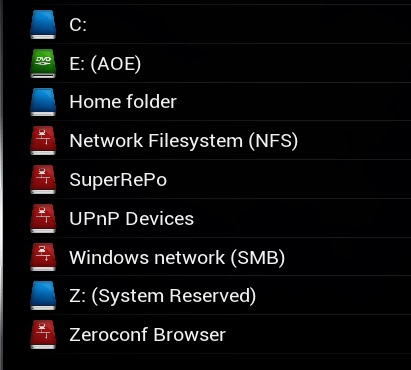 8…
The next box is were the version of Kodi that was downloaded and installed is located.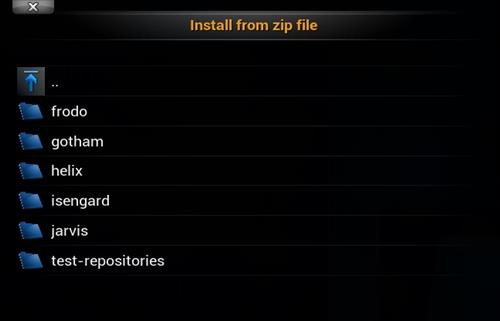 If you are unsure which version of Kodi you have from the main menu click SYSTEM–>System Info and the information will be at the bottom.
Here Kodi 14.2 Helix is installed.



9…
The next box will give you the option of installing individual packages such as only Video Add-ons or everything.

Unless you have a reason it is best to simply click All which will give you access to all the add-ons. The add-ons will not be installed that comes later. It will give you the option to install them.

Click All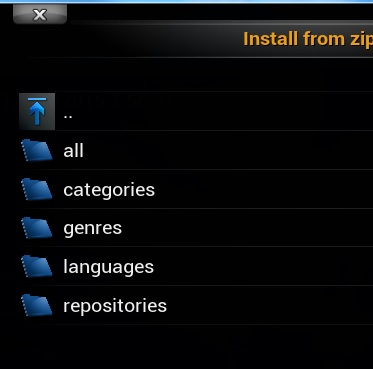 10…
Click The Package and It will Install. After it installs often it will try to update so give it a minute or two to finish.
At this point the repository should be installed. Next we need to select which add-ons to install.
Step by Step How to Install a Add-on From a Repository
1…
From the main screen click System–>Settings

2…
Add-ons

3…

My Add-ons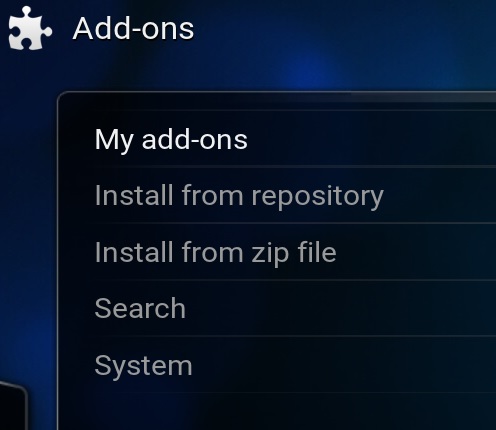 4…
All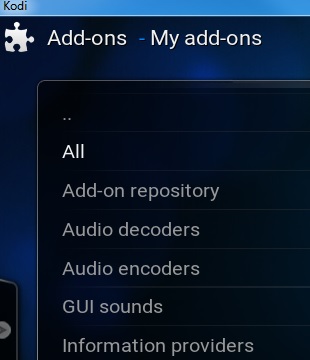 5…
Select the plugin you want to install. Here 1Channel has been selected.

6…
After installing the plugin go to Video-> Video Add-ons.

7…
Some add-ons will update the first time they are used but at this point simply find a show / movie you want to watch, select a server and enjoy.